The world is yours.
As a Verizon cybersecurity expert, you'll help safeguard the networks. And as we build the technologies of the future powered by these networks - like 5G wireless, Artificial Intelligence (AI), and smart cities - your expertise and innovation are needed now more than ever.
Where the industry looks for security.
The Verizon 2018 Data Breach Investigations Report (DBIR) is now available. Discover why businesses and the industry at large look to it as an unparalleled source of information on cybersecurity threats. Read the executive summary, watch our webinar where we share key findings from this year's report, and more.
Check it out now
Threat Management & Security Operations
From simple security to cyber resilience.  Monitor threats, investigate incidents and remediate vulnerabilities to protect Verizon's systems from external threats. 
Search jobs
Managed Security & Consulting
Help customers become cyber resilient. Use your cyber intelligence to protect our enterprise customers' information, assets and brand to reduce security risks and enable growth.
Search jobs
Security Architecture & Strategy
Make sure our systems are more compliant. Incorporate new secure technologies and capabilities to ensure that systems are designed and built securely from the start, every time.
Search jobs
Security Risk Management
Detect, manage and report risks. Act as the global touchpoint for Verizon security and offer best practices for applications and emerging technology initiatives to strengthen our program and improve the security posture.
Search jobs
Network Security
Defend customer networks against evolving threats. Develop and implement solutions that safeguard critical access points via edge gateways and maintain network availability for our business and residential customers.
Search jobs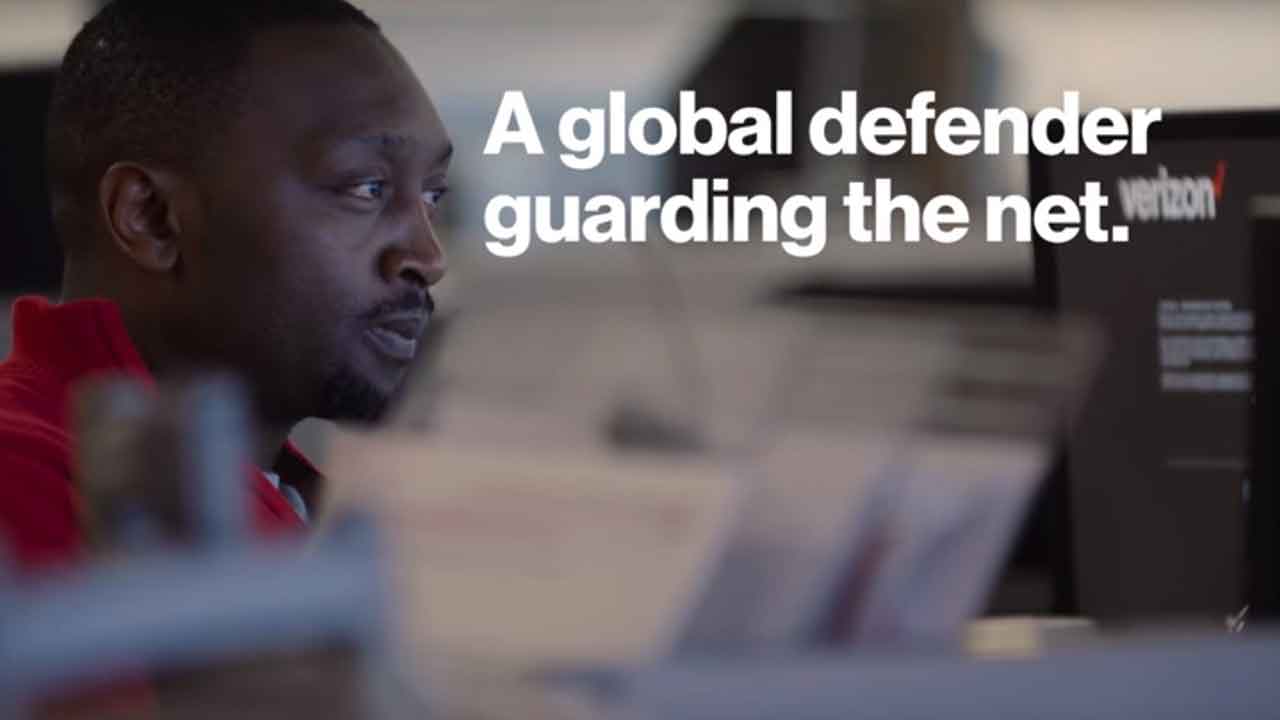 Proud to support our veterans
Because Verizon is a critical infrastructure provider, I get the opportunity to work on problem sets at a level rarely encountered.
Amy B., Verizon Cyber Threat Intelligence Analyst and former Intelligence Officer in the U.S. Air Force
#1 Military Friendly® Company
Verizon was named the #1 Military Friendly® Company for 2018 for our commitment to the military community, service members and veterans across all aspects of our business.
Military Times - Best for Vets
Verizon was named a top employer in 2017 based on recruiment connected to the military, company policies related to veterans, reservists and their families and company culture.
Become part of our network
Cybersecurity is at the core of our business. From protecting our networks to customer data, it's who we are and what we do.
At Verizon, We do not wait for the future. We build it. And now you can, too. 
Become a part of our network.
Get more out of your career
Great pay
Competitive salaries, 401(k) with company match, and military discounts.
Professional growth
Intensive training and development to help in career progression
Flexibility 
The flexibility and autonomy of a start-up with the benefits of a large company
People-first culture 
Cool people with diverse cybersecurity backgrounds doing cool work