Imagine your job is essential to realizing a safer, smarter future. With a career in Engineering with us, it is. We need your analytical, tech-savvy expertise to help people stay connected, give first responders the support they need, and ensure government agencies are able to protect our homeland. Sound like superheroes? Close. It's our Engineering team, which has mastered the world's biggest, most reliable network — for our customers and for society.
Search Verizon Engineering Jobs
---
Featured Engineering Job Opportunities
ENGINEERING JOBS THAT MATTER
Bryce Schadl, a Verizon Network Engineer, turned a gaming hobby into a rewarding career. "I never thought I would have my name on a patent so quickly," he says of his experience with the Verizon team.
INNOVATIVE THINKING PAYS OFF
Carlos Cazanas has been awarded eight US patents since 2008. He attributes part of his success to innovative thinking and collaboration across Verizon.
VERIZON'S FEMALE ENGINEERS: FIERCE & FEARLESS
From being the rock of her high school volleyball team to rising to Chief Network Officer for Verizon Wireless, Nicki Palmer has used her passion and skills to become a powerful leader and proud mentor to all those on her team.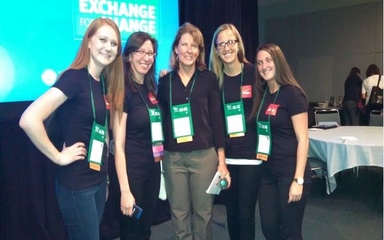 WOMEN ARE ENGINEERED TO SUCCEED IN STEM
Nearly 8,000 women engineers, scientists and college students from around the world attended the 2014 Society of Women Engineers  National Conference in Los Angeles. The theme of this year's event was "A Global Exchange for Change."
WHATEVER THE CHALLENGE, THERE'S ALWAYS A SOLUTION
That's what Sudarshan Kandi loves about his job: diverse questions, unique answers and the satisfaction of seeing things through.
BUILDING A NETWORK FROM THE GROUND, UP
Wayne Bradely is a wireless network engineer at Verizon. He finds his job fulfilling because Verizon's "got the best network, the best equipment and the best people."