Launch a lasting career at a global company recognized for anticipating what's next in technology and shaping the future. You will experience that this is a place where original ideas are championed, teamwork is key and growth is encouraged. You'll be challenged with meaningful work and part of a team determined to change the world for the better.
---
5 WAYS TO HANDLE RAPID CHANGE: CAREER ADVICE
Aparna Khurjekar is Vice President of Network, South Area for Verizon Wireless. Given her professional success in an ever-changing industry, Aparna speaks to WomenWorking.com, offering five simple tips on how to adapt to change.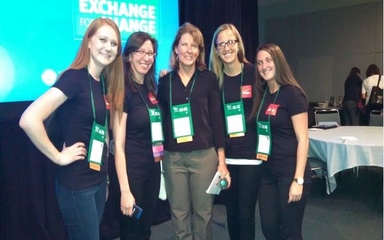 WOMEN ARE ENGINEERED TO SUCCEED IN STEM
Nearly 8,000 women engineers, scientists and college students from around the world attended the 2014 Society of Women Engineers  National Conference in Los Angeles. The theme of this year's event was "A Global Exchange for Change."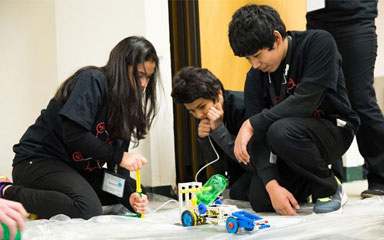 MAKING GOOD IMPRESSION WITH STEM AT RUTGERS
Students from New Brunswick Middle School built, powered and raced several cars or other moving objects, with the help of Rutgers students and Verizon employees.