As a Verizon intern, you'll gain real-world experience in an innovative environment while you're still in school. We believe in giving our interns meaningful work, opportunities to give back to the community and a network of valuable connections. And our investment pays off:  Many of our interns join our team full time after graduation. 
---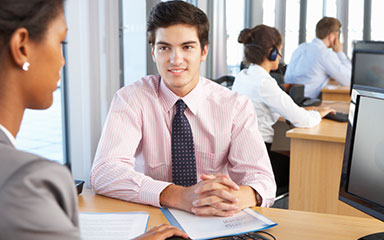 JOURNEY FROM CLASSROOM TO CAREER
Verizon interns share how the opportunity to roll up their sleeves and work on high-impact projects helped them explore their potential outside of the classroom.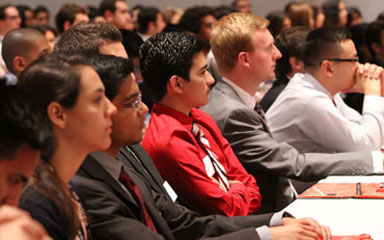 WELCOME ABOARD
We welcome our summer interns with an Intern Kickoff Program where they can hear from Verizon leaders and ask their own questions.
MAKE YOUR MARK
Matt Morris says that Verizon is such a wide-reaching company that you have ample opportunity to create your own success.
WHATEVER THE CHALLENGE, THERE'S ALWAYS A SOLUTION
That's what Sudarshan Kandi loves about his job: diverse questions, unique answers and the satisfaction of seeing things through.