Merge onto the leadership fast track and join one of our Leadership Development Programs.You'll be immersed in your field of choice–engineering, finance, human resources, information technology, marketing or supply chain–while participating in leadership experiences designed to drive your success.
We want you to see the big picture and understand the breadth of our business. That's why you'll rotate to different teams in different locations over a two- or-three year period, so you can learn firsthand what we're doing throughout the company. Meet senior leaders, network with other program participants and learn from mentors. Work on meaningful projects and create solutions for real-life challenges.   
Our Leadership Development Program gives you the knowledge, skills and connections you need to become one of tomorrow's leaders.
---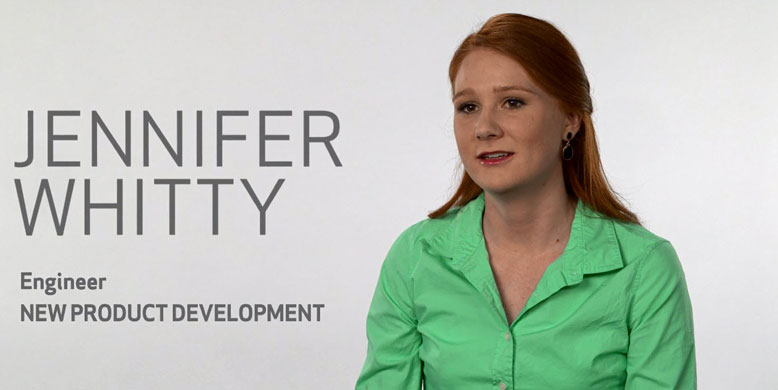 PREPARING TALENT FOR BRIGHT FUTURES
Jennifer Whitty has a seat at the table, thanks to Verizon's Leadership Development Program.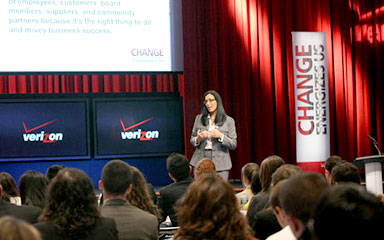 WHAT DOES IT TAKE TO BECOME A SUCCESSFUL LEADER?
If you've ever wondered what it takes to ascend company ranks, Magda Yrizarry, Verizon's chief talent and diversity officer, offers these tips to grow your career.
BUILDING STRONG LEADERSHIP SKILLS
The Verizon Leadership Development Program offers firsthand learning, including rotations across Verizon's lines of business.
FOLLOW YOUR DREAMS
We encourage you to fully pursue your interests. Engineer Jill Zakrzewski explains how we make it easy to develop your career the way you want to so you can achieve the goals that are important to you.
WORK WITH THE SMARTEST MINDS
Marcin Jiminez appreciates the challenging opportunities we provide. But we offer more than just a great network. We've also got world-class services, innovative solutions and a focus on creating a best-in-class customer experience.