We believe creative ideas can change the world. We never rest, are constantly evolving and remain connected by one transforming belief: the power of technology can solve just about anything. We welcome the unique perspectives and different strengths our team members bring to the job — and we know that diversity makes us greater as a team.
Hear their stories.
The value of Verizon: Company reputation
Bobby Hernandez, Senior Consultant of Product Marketing, shares why he enjoys working at Verizon.
Verizon's female engineers: Fierce & fearless
From being the rock of her high school volleyball team to rising to Chief Network Officer for Verizon Wireless, Nicki Palmer has used her passion and skills to become a powerful leader and proud mentor to all those on her team.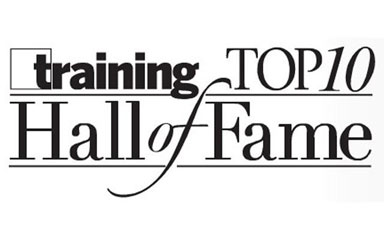 Training the best to be even better
Training Magazine named Verizon's "Tech University – Deductive Reasoning" as the No. 2 Outstanding Training Initiative for 2015. The course is geared towards technical support teams for wireless customers.
Not just a job — a career
Since joining Verizon, Marcin Jiminez has realized that work doesn't have to be just another 9-to-5 job. With Verizon, he's building a career he loves while finding opportunities to give back to his community.
The ultimate in-store experience
Work at the intersection of cool technology and driving sales. Our retail sales team delivers that wow factor by helping our customers get up close and personal with the latest tech.
Champions for our customers
Check out our energetic and supportive culture that helps our customer service teams help our customers, everyday. From tech-support to billing, our reps are trained to deliver awesome - with the goal of building a best-in-class operation.
A way to 'yes': Breaking into the "boys' club"
Michelle Miller doesn't take no for an answer, because she knows there's a way to yes. Area President for Verizon Wireless, Michelle learned that she could do anything, no matter what was on the other side of the challenge.
Changing the world one patent at a time
Creating patents has become a creative outlet for engineer Marlene Enright. Watch how Verizon's Patent Award Program has helped her take steps toward changing the world.
We have each others' backs.
Jill Zakrzewski appreciates that the people at Verizon are just as important as the technology. Employees from different engineering disciplines, including a powerful community of women, come together to solve problems.
16 patents, 40-plus pending
Not just good ideas — creative solutions that benefit humankind. We get that. So does Michelle Felt, inventor and innovator.
Innovative thinking pays off.
Carlos Cazanas has been awarded eight US patents since 2008. He attributes part of his success to innovative thinking and collaboration across Verizon.