Service members and military spouses are valued for their exceptional leadership qualities, diverse skillsets and dedication to teamwork. Such qualities translate well into a career at Verizon, where we share the same core values.
---
Top military employer
We cater to military service members and veterans with personal and professional development programs, flexibility, a wide range of benefits and more. We also offer veterans the opportunity to work across career areas so they can find a challenging yet rewarding career that best suits their interests and expertise.
No. 1 military employer
The Military Times Best for Vets: Employers 2015 rankings are out, and Verizon is the No. 1 company on the list.
---
Veterans at Verizon
Verizon employs more than 13,000 military service members, veterans and reservists. We know firsthand the exceptional leadership, skills and perspectives that they can bring to our business. Learn about some of our employees' experiences in the service and their transition to Verizon.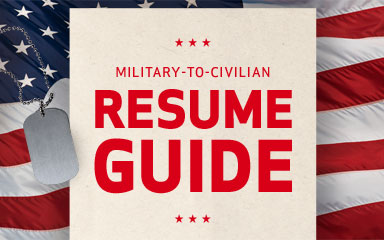 Military-to-civilian resume
Use our resume guide to translate your military skills into civilian language.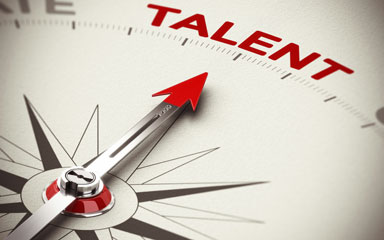 Military talent network
Receive details on career opportunities and upcoming recruiting events.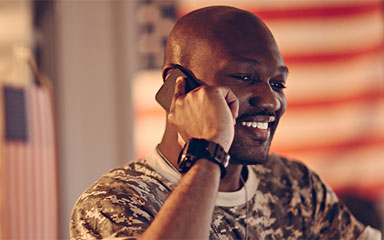 Contact a military recruiter.
Get in touch with our recruiters to discover new career opportunities.