Verizon: A Champion for LGBT Rights Every Day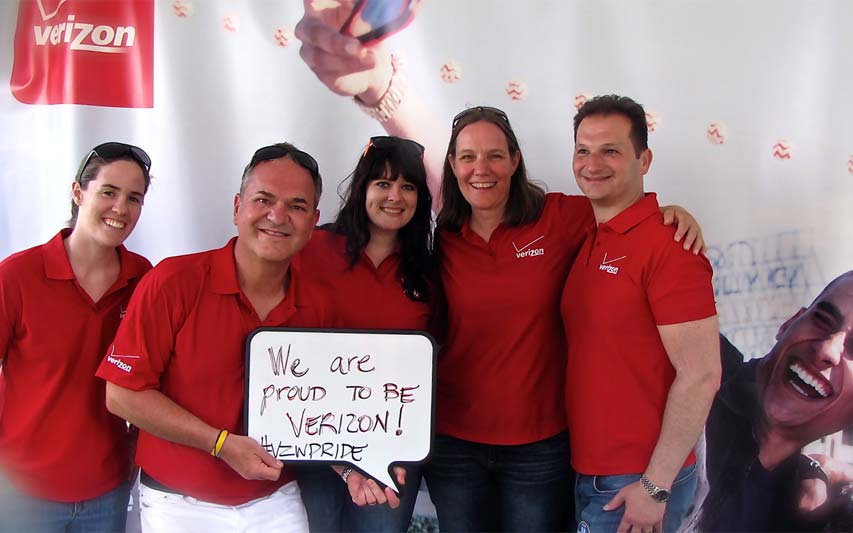 Mario Acosta-Velez is president of GLOBE – Verizon's LGBT employee resource group. In the following article, he shares why Pride month is a celebration for all communities.
Every June, lesbian, gay, bisexual and transgender (LGBT) members of the Verizon team join communities across the U.S. to celebrate Pride month. It's one of many moments throughout the year we recognize the power in our diversity. As national president of GLOBE, I'm proud to celebrate Verizon as a champion for LGBT rights.
Verizon's Credo guides employees on how to reinforce the inclusive workplace culture that helps us meet the needs of our diverse customer base. The Credo states "We embrace diversity and personal development not only because it's the right thing to do, but also because it's smart business." This is a core principle of who we are and how we work. One way we live this ideal is by implementing business practices that support workplace equality for LGBT employees.
Verizon continues to demonstrate leadership by reinforcing our commitment to policies important to the LGBT community.
We oppose state bills that are discriminatory against LGBT individuals. Verizon senior executives signed a Joint Statement from Tech Industry Leaders highlighting diversity, fairness and equality as integral values to our industry.
We support the Human Rights Campaign's Equality is Our Business statement, along with dozens of major U.S. businesses expressing opposition to discriminatory bills and emphasizing support for equality.
We joined more than 300 major U.S. corporations in submitting a "friend of the court" brief in support of marriage equality in Obergefell v. Hodges, a case in which the U.S. Supreme Court recently ruled that all states must make marriage equally available to all citizens and recognize existing same-sex marriages.
We support same-sex couple and employees like Daniel Richani and Craig Cadogan with benefits to adopt children.
Craig Silliman, Verizon General Counsel and a long-time supporter of GLOBE, recently stated, "Having employees with diverse backgrounds and experiences enriches our culture and helps us meet the needs of our increasingly diverse customers. We want laws throughout the United States to ensure that such diversity can thrive."

Embracing workplace equality and inclusion has always been at the core of our culture, and we will continue to support LGBT equality across our company and within the communities we serve.