History and Timeline
The world is only going forward, and we're happy to lead the way.
Headline
How we got to where we are today
Description
Verizon Communications was created on June 30, 2000 by Bell Atlantic Corp. and GTE Corp., in one of the largest mergers in U.S. business history. GTE and Bell Atlantic evolved and grew through decades of mergers, acquisitions and divestitures. Today, Verizon is a global technology company delivering the promise of the digital world to millions of customers every day.
Watch the evolution of Verizon video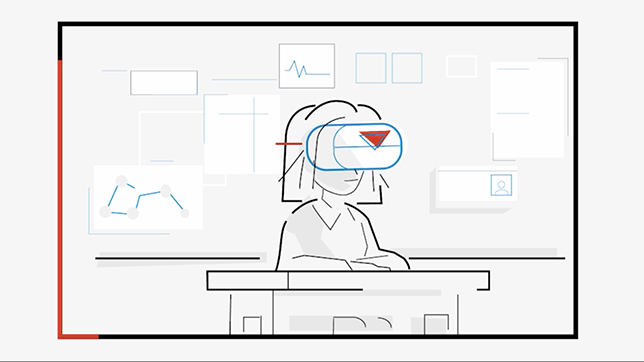 Headline
Explore our milestones and see how it all began
Description
Use the category and year filters to see how Verizon evolved into a technology leader or view our corporate history (pdf).
Devices, Plans & Accessories

Verizon introduces its LTE in Rural America Program to accelerate the rollout and adoption of 4G LTE services.

With the introduction of FlexView, Fios TV customers could take video programming outside the home and view it on various portable devices including smartphones, tablets and laptops.

Verizon Wireless launches the nation's first wide-area 4G LTE network, starting in 39 major markets and covering more than 110 million people on the first day.

Verizon Wireless completed its purchase of Alltel, expanding the company's network coverage and making Verizon Wireless the largest wireless company in the United States once again.

Devices, Plans & Accessories

Verizon and Google announce a strategic partnership to develop mobile apps, services and devices under the DROID brand.

Verizon is the winning bidder for a nationwide spectrum footprint (excluding Alaska), which allows Verizon to move forward with its LTE network.

Verizon Wireless expands to cover many rural markets by completing its purchase of Rural Cellular Corp.

With the acquisition of Cybertrust, Verizon Enterprise Solutions becomes the leading provider of managed security services to business and government customers worldwide.

Verizon acquires MCI to better deliver the benefits of converged communications, information and entertainment to medium and large businesses and government customers.

Verizon launched Fios all-fiber and TV service

The new broadband service, delivers video over a 100% fiber-optic network, offering a better alternative to existing cable and satellite TV services.

As a result of its size and industry influence, Verizon becomes a component of the Dow Jones Industrial Average, one of the most closely watched U.S. benchmark indices.

Verizon launches Fios Internet service

The new 100% fiber technology offers high-speed broadband services that are better, faster and more reliable than most existing services.

Verizon helps customers keep their numbers

Verizon takes a leadership role in promoting Local Number Portability – a new process that allows wireless customers to keep their phone number when changing carriers.

Verizon launches the first 3G network

Verizon launches the first 3G (third generation) network in the U.S. This advancement gives customers the power of high-speed wireless broadband to access the web and stream data from their mobile devices.

Verizon Communications is created

Bell Atlantic merges with GTE and changes its name to Verizon Communications Inc.  Vodafone AirTouch and Bell Atlantic Corp. combine their U.S. wireless assets in a joint venture to create Verizon Wireless.