History and Timeline
The world is only going forward, and we're happy to lead the way.
Headline
How we got to where we are today
Description
Verizon Communications was created on June 30, 2000 by Bell Atlantic Corp. and GTE Corp., in one of the largest mergers in U.S. business history. GTE and Bell Atlantic evolved and grew through decades of mergers, acquisitions and divestitures. Today, Verizon is a global technology company delivering the promise of the digital world to millions of customers every day.
Watch the evolution of Verizon video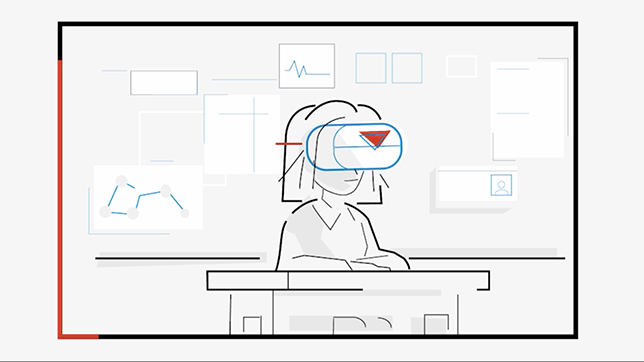 Headline
Explore our milestones and see how it all began
Description
Use the category and year filters to see how Verizon evolved into a technology leader or view our corporate history (pdf).
Three innovative start-ups with world-changing potential are named $1 million winners in three categories: Emergency Response, Internet of Things and Transportation.

Go90 is a mobile first, social entertainment platform. It lets consumers watch tons of amazing content – anytime, anywhere in the U.S., regardless of their wireless carrier.

ThingSpace is a new Internet of Things platform that allows developers to create applications, lets customers manage devices, helps partners market their services.

Verizon commits to begin 5G technology field trials in 2016. The company is once again poised to usher in a new era with an aggressive roadmap for fifth-generation wireless technology.

The campaign exemplifies that the network you choose and the access it provides makes a difference. Verizon also revealed a new logo. 

The acquisition further drives Verizon's LTE wireless video and over-the-top video strategy.

Verizon launches an industry first: Fios Custom TV, which gives customers more freedom and flexibility to choose their own TV packages and content.

Verizon announces the implementation of a software defined network (SDN) architecture and network strategy.

Verizon agrees to sell its local wireline operations in California, Florida and Texas to Frontier Communications Corp. Verizon also agrees to lease the rights to over 11,300 company-owned wireless towers to American Tower Corporation.

Devices, Plans & Accessories

Verizon launches Verizon Vehicle, an innovative connected-vehicle service that modernized traditional roadside assistance offerings, while enhancing driver safety, convenience and savings.