History and Timeline
The world is only going forward, and we're happy to lead the way.
Headline
How we got to where we are today
Description
Verizon Communications was created on June 30, 2000 by Bell Atlantic Corp. and GTE Corp., in one of the largest mergers in U.S. business history. GTE and Bell Atlantic evolved and grew through decades of mergers, acquisitions and divestitures. Today, Verizon is a global technology company delivering the promise of the digital world to millions of customers every day.
Watch the evolution of Verizon video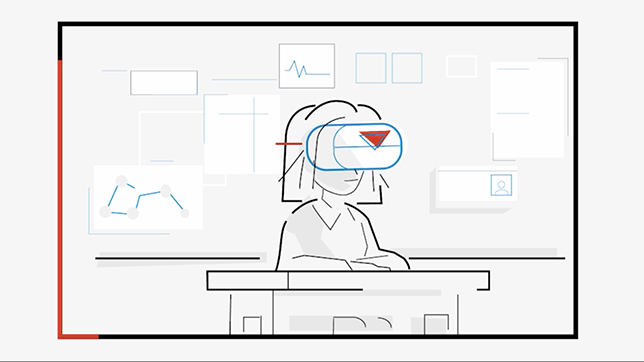 Headline
Explore our milestones and see how it all began
Description
Use the category and year filters to see how Verizon evolved into a technology leader or view our corporate history (pdf).
Verizon acquires Fleetmatics, a leading global provider of fleet and mobile workforce management solutions for $2.4 billion.

Verizon announces an agreement to purchase Sensity Systems Inc., to add additional smart city solutions to its ThingSpace Internet of Things platform.

Verizon launches LTE Advanced technology to bring 50 percent faster peak wireless data speeds to more than 288 million people in 461 U.S. cities.

Verizon announces that it will acquire Yahoo's operating business for approximately $4.83 billion in cash.

Verizon Networkfleet, a leading provider of comprehensive fleet management solutions, launches Expressfleet, a new solution for small business owners.

Complex develops premium video content for distribution across Verizon digital platforms, including go90, AOL.com and more.

Verizon and Hearst form a joint venture – Verizon Hearst Media Partners – to develop digital video programming targeting the mobile millennial audience.

Verizon Digital Media Services acquires Volicon, a leading provider of video capture, archival, compliance monitoring and clip creation workflow for broadcasters.

Verizon's ownership of XO's fiber-based IP (Internet protocol) and Ethernet networks helps better serve enterprise and wholesale customers.

Devices, Plans & Accessories

FreeBee Data –  a sponsored data service by Verizon – helps businesses drive better engagement with mobile content over our 4G LTE network.