We believe that powerful technology can help solve many of society's biggest problems and that a good idea can come from anywhere. In 2013 we launched the Powerful Answers Award – a multi-million dollar challenge that encourages entrepreneurs to provide powerful solutions for the social issues of our day.
The response each year has been exceptional.
---
2015 Powerful Answers Award
The third annual Powerful Answers Award will offer millions of dollars in prizes for innovators who propose innovative solutions in Transportation, Emergency Response and Internet of Things.
Learn who made it to the finals
---
2014 Powerful Answers Award winners
Thousands of ideas trickled in, but only four lucky innovators were chosen as the winners of the 2014 Powerful Answers Award. See who placed first in each of the four main categories: education, healthcare, sustainability and transportation.
---
2013 Powerful Answers Award
The Verizon Powerful Answers Award debuted in 2013, garnering more than 1,400 entries and awarding millions of dollars to fund innovative solutions in education, healthcare and sustainability. Meet our 2013 winners and get to know the inspiration behind this powerful challenge.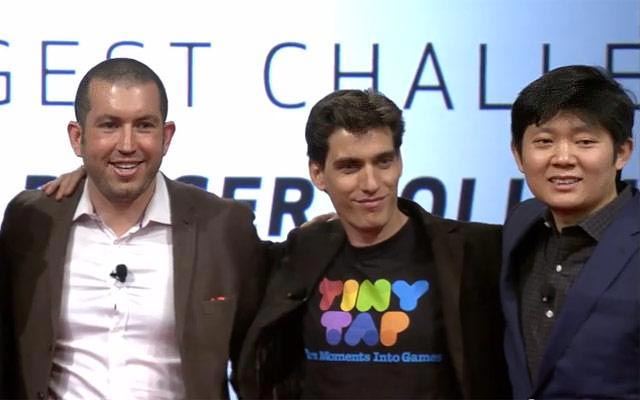 Top prizes go to...
TinyTap was the top prize winner in education, Smart Vision Labs, was the top prize winner in the healthcare and Mosaic in sustainability.
2013 winners announced at CES
The three $1 million winners of the first Verizon Powerful Answers Award were revealed by Verizon Chairman and CEO Lowell McAdam at the 2014 Consumer Electronics Show in Las Vegas.