2017 Mobile World Congress Americas
Headline
Verizon at GSMA Mobile World Congress 2018:  What 5G WILL be
Description
It was a fast paced first day at GSMA Mobile World Congress. The industry is clearly moving away from discussions about what 5G could be and towards what 5G WILL be.
Verizon at MWCA 2017 - A world of first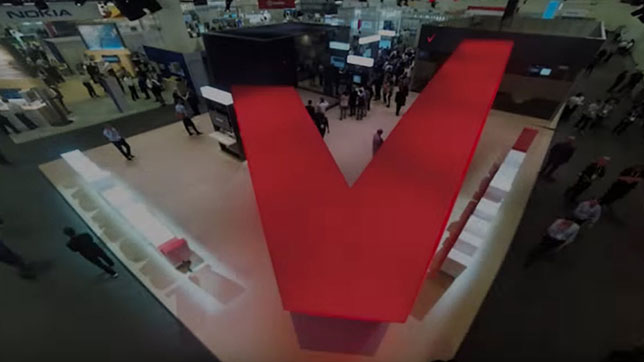 Autonomous vehicles aren't here just yet — but they're the future
Kelly Frey on the five development stages of the autonomous car.
As we move toward autonomous vehicles, we need to get to more robust networks with lower latency.
What you missed at #MWCA17
From IoT to smart cities, here are our takeaways from Verizon's conversations at #MWCA17.
IoT gets down to business
Our comprehensive IoT report dives into the growth and potential of how the Internet of Things will make lives easier, safer and more efficient. 
Featured Speakers
Nicki Palmer
Senior Vice President and Chief Network Officer
Our network is an absolute beast! It is so resilient and so layered.
Ronan Dunne
Executive Vice President and Group President of Verizon Wireless
That north star for us as a business is to turn connectivity into possibilities for everyone.
Rose Kirk
President of the Verizon Foundation and Vice President of Global Corporate Citizenship
Verizon's 5G wireless technology will open up new waves of innovation that will redefine the education sector, elevate living standards and have a profound and lasting impact on children's lives.
Kelly Frey
Vice President of Product Marketing, Verizon Telematics
As a company we've got internal leadership that's bringing the teams together in a way that I never thought a company this big could do.
Mark Bartolomeo
Vice President Connected Solutions – Internet of Things
In 2017, advancements in technology have made IoT enterprise-grade, and it's just the tip of the iceberg.