Meet our Working Dad of the Year, Patrick Flaherty
Meet our Working Dad of the Year, Patrick Flaherty
Since the birth of his first child in 2017, Patrick has been dedicated to his family. Read his story to learn how Patrick became Verizon's first Working Dad of the Year.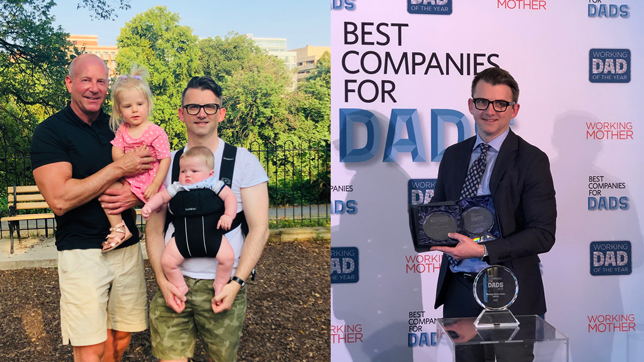 Growing your family is an exciting experience, so to help ease V Teamers into parenthood, we provide benefits that go beyond and allow new parents to enjoy everything about this special moment. In fact, we provide eligible employees up to 8 weeks of paid parental leave. In addition, expecting mothers are eligible for up to 16 weeks of paid maternity leave. 
Verizon is named a 2019 Best Company for Dads by Working Mother. 
Working Mother recently released its second annual list of Best Companies for Dads, which celebrates organizations that excel in areas like paternity and gender-neutral parental leave, flexible schedules, phase-back programs for dads, and more. We're proud to share that Verizon was among 50 companies that were recognized on this year's list.
At Working Mother's 2019 Best Companies for Dads Forum and Awards Luncheon, Patrick Flaherty, Managing Associate General Counsel and 18-year V Teamer, was honored as a 2019 Working Dad of the Year. Read his story to learn more about our Working Dad of the Year, Patrick Flaherty.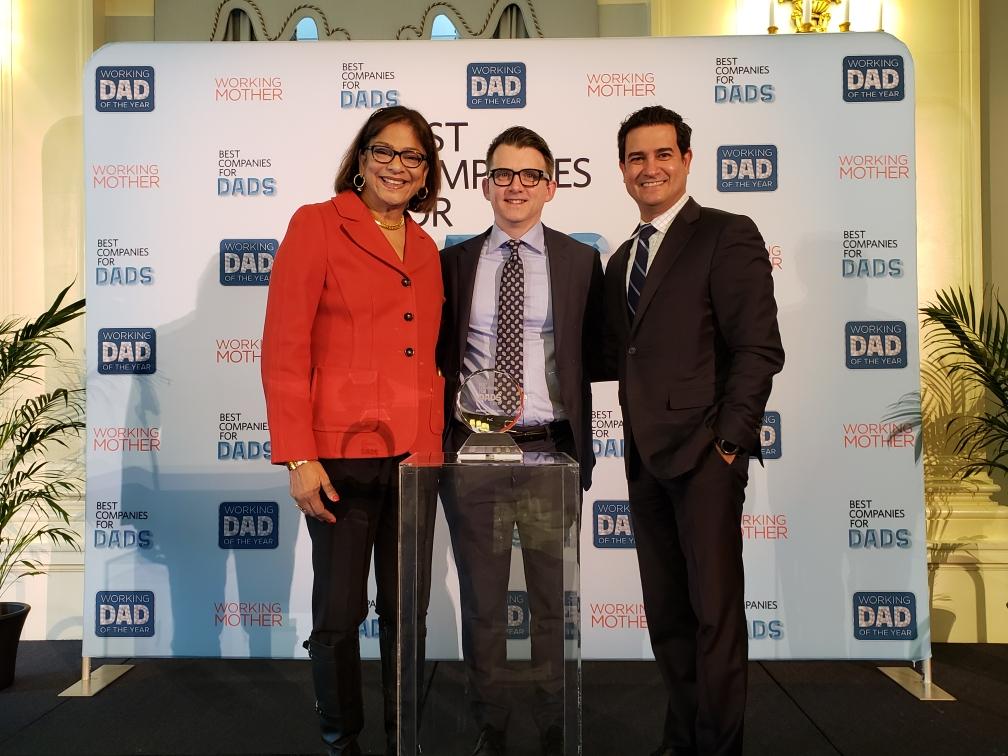 Patrick (middle) at Working Mother's 2019 Best Companies for Dads Forum and Awards Luncheon. 
Growing his family.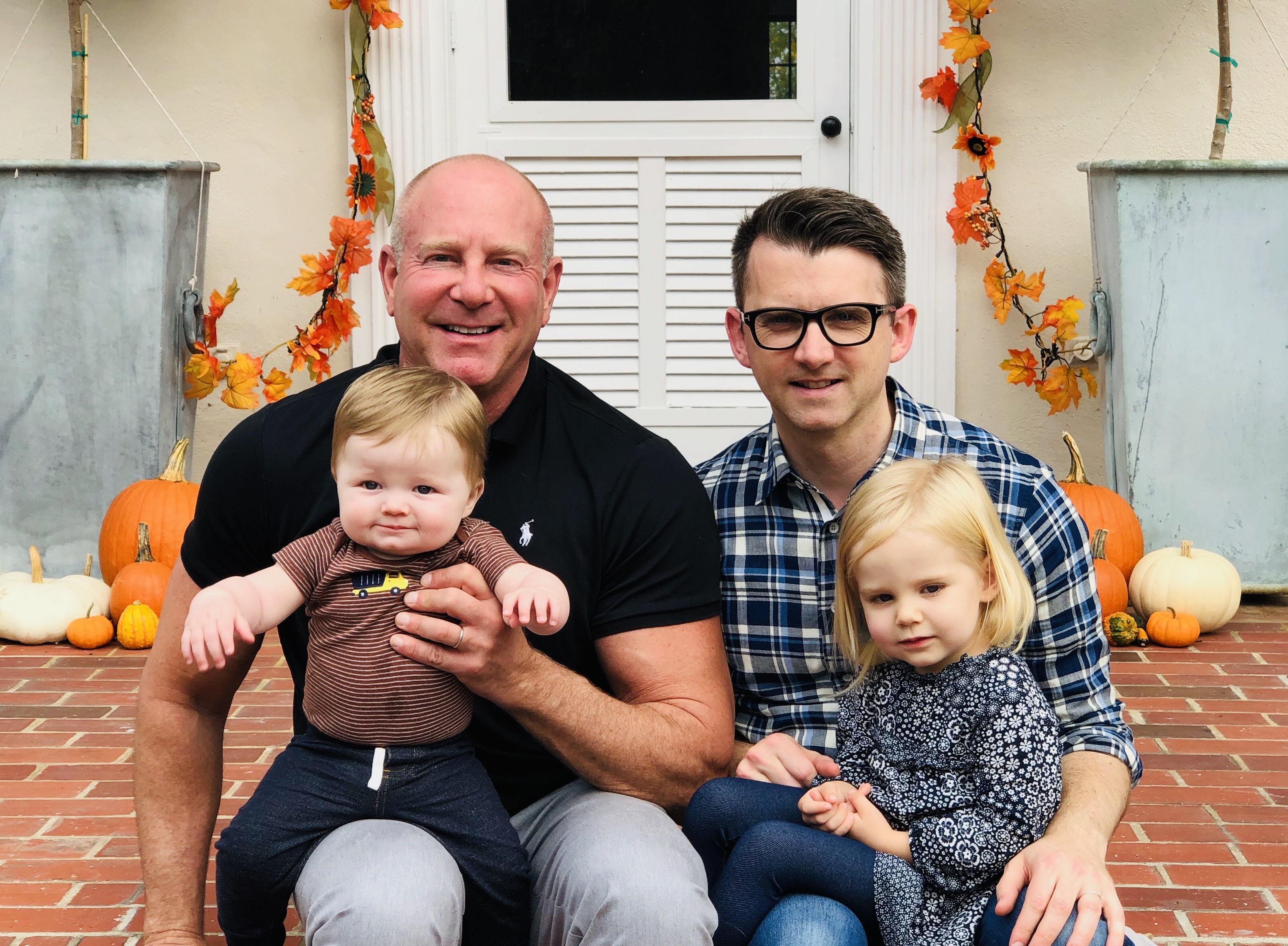 When they met nearly eight years ago, Patrick and his husband J.B. knew they had something special. Since then, they've grown their family by two and have spent valuable bonding time with their newest additions. 
Their journey was not an easy one, however, with four egg donors, three surrogates, three fertility clinics and the sadness of several miscarriages. Despite the obstacles they faced, Patrick and J.B. welcomed their daughter Nora — named after Patrick's mother — in February 2017. 
"I found myself getting frustrated because it seemed like everyone around me had kids," Patrick said. "But it all worked out and J.B. and I are very happy."
Benefits that go beyond.
The birth of their son Ronan two years later was an equally memorable one. On February 28, 2019, Patrick and J.B. braved an Ohio blizzard, arriving at the hospital just one hour before Ronan's birth. Even the doctor arrived just in time — 20 minutes before the delivery. 
Following the birth of his children, Patrick has been able to take time off thanks to Verizon's parental leave benefit, which provides paid leave for new parents. Patrick and J.B. are both thankful as it has provided Patrick the opportunity to spend ample time bonding with his family.
Congrats to Patrick for being our 2019 Working Dad of the Year! 
Learn more about how our benefits support V Teamers in their careers and beyond.