Giving V Teamers the power to become Women of the World.
Giving V Teamers the power to become Women of the World.
Learn how V Teamers gain the power to grow through our Women of the World program.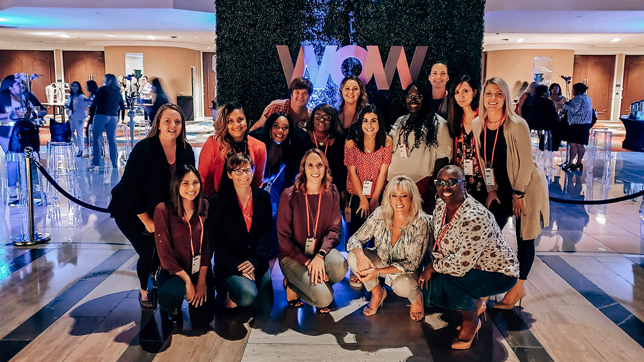 Women of the World (WOW) is one of our career development programs designed to equip women with tools to achieve their goals. The seven-month program gives V Teamers the power to go beyond by helping them develop five critical skills: 
Personal Brand Development

Self-leadership

Effective Communication  

Critical Thinking 

Career Ownership 
WOW concludes with a two-day expo full of networking and learning opportunities. Through engaging workshops and presentations, attendees learn more about themselves and their leadership style while gaining new skills for personal and professional development. Our recent WOW event with the Verizon Business Group included panel discussions and breakout sessions on topics ranging from leveraging your strengths and leading with authenticity.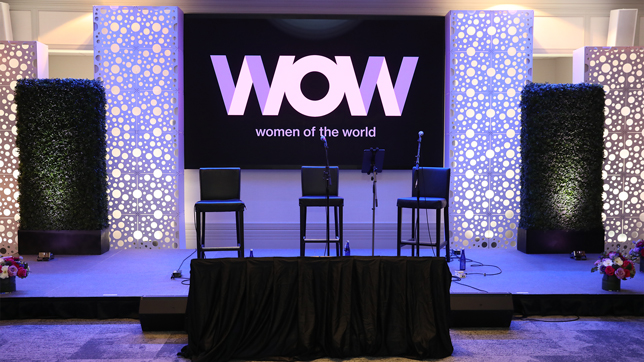 Be part of an empowering culture.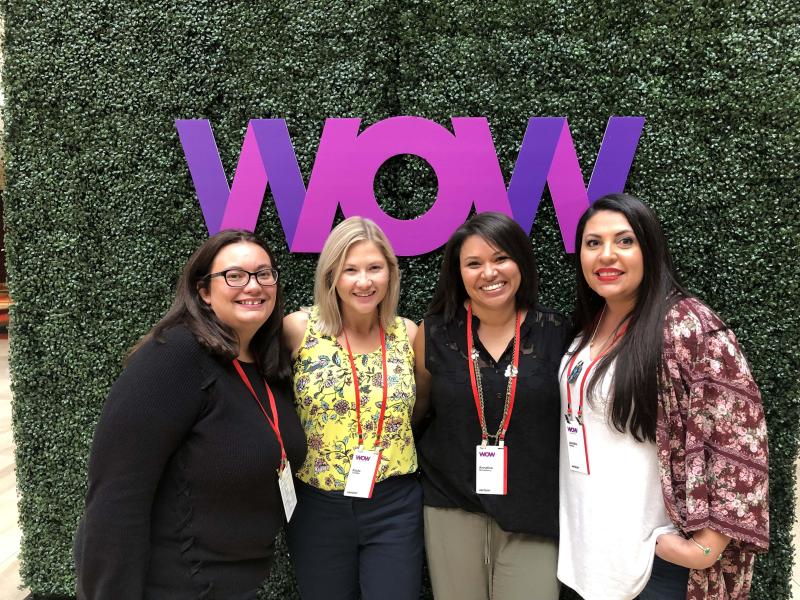 Through WOW, women of the V Team share a sense of belonging while empowering each other to achieve their goals. For Kimber H., being a part of WOW was an eye-opening experience. Although she didn't know what to expect in the beginning, she left the career development program with new tools, which she says will help her make positive changes for herself and those around her.
Hearing from leadership, participating in workshops and growing alongside her squad opened Kimber's eyes to just how much V Teamers are valued at the company: "Through programs like this, Verizon is investing in their employees and empowering future leaders to achieve and desire more," she said. "Being valued like this gives me the fuel to always want to be a part of the Verizon world." 
See the power in unity.
As part of WOW, participants are placed into squads to go through the experience together, motivating each other to keep moving forward. 
Alethea P., Managing Partner in Verizon Business Group and participant of WOW, said her career development squad provided an environment of positivity, growth and empowerment. "We are open with each other, we challenge each other in a positive way, we bring ideas forward, we encourage each other to grow, and we will continue to encourage and support each other throughout our careers," she said.
Hear from our V Teamers. 
Hear more from this year's attendees to learn how we give V Teamers the power to go beyond as they take the next step in their career.
"The amount of talent we have here at this organization is truly incredible, so when we implement programs like WOW, we keep that talent alive and move talented folks to the right place." - Rachel B., Business Account Manager
"It's been an enlightening experience, from building relationships within my squad to building my self-confidence. To see others feel, say and experience the same that I do, makes it reassuring to know I'm not alone and also encourages me to strive forward to be an even better version of myself." - Amber B., Sr. Analyst
I will continue to incorporate key learnings from Women of the World within my role at Verizon by leading authentically and being uniquely me. I am grateful to work for Verizon who is a leader in investing in diversity and inclusion.