Add value here.
From leadership to entry-level positions, Verizon Finance is a smart investment in your career. That's because we're forward thinkers at the forefront of the industry. Plus, we have a progressive culture and benefits that matter to you. Find out how a career at Verizon can really pay off.
Invested in you.
Get the opportunity to work in a transformative environment. A culture where data lovers can utilize their finance skills to help paint the bigger picture. And where today's leaders can help impact the business and drive shareholder value. On the Verizon Finance team, the thinking you bring counts.
Driving and defining the future of finance.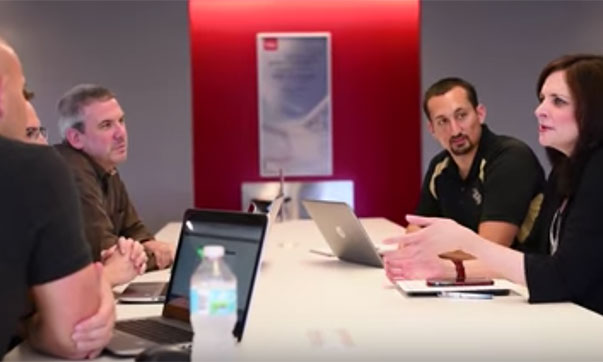 Headline
A culture you can count on.
Description
Diversity and inclusion are how we achieve success. By celebrating diversity across all spectrums, including but not limited to race, national origin, religion, gender, sexual orientation, gender identity, disability, veteran/military status, and age, we are a stronger company and culture.
59%
reportable workforce diversity
2018 Corporate Equality Index
100%
The voice of Verizon Finance.
Matthew D. Ellis
Executive Vice President and Chief Financial Officer
We provide our people with continuous training and skill development to build their capabilities so they can confidently deliver thoughtful insights.
Megan Nielson
Senior Analyst
Verizon empowered me to grow both personally and professionally by providing the opportunity to pursue my CPA license and now my MBA graduate degree.
Sara Wright
Director, FP&A
Verizon empowers employees to explore various parts of the business allowing them to build upon critical capabilities.
Get more out of your career.
Financial rewards
Matching 401k, profit sharing, and STI bonuses
Education assistance
$8K toward an advanced degree
Healthy body and mind
In-house gyms, discounted gym memberships, and healthy pregnancy program
Professional growth
Industry-leading skills and practices
Apply your talent.
We're seeking finance professionals with a range of backgrounds and experience levels. You've earned a great career. Find the position that's right for you in Verizon Finance today.