Calling all self-starters.
Work from home customer service representatives
Verizon is looking for talented at-home customer service representatives who live within 90 minutes of a designated Verizon office location.
As an at-home representative, you'll provide an exceptional customer experience in a virtual environment. You'll troubleshoot problems and resolve issues ranging from device, to billing, to service concerns. 
You'll be part of a team – even at home. You'll receive training, collaborate with teammates and be exposed to professional development opportunities. Virtual meetings, conference calls and online group chats are a big part of this role so you can get to know and collaborate with teammates.
Responsibilities & requirements
We're looking for good listeners who enjoy helping others and love to solve problems. As an at-home customer service representative, you'll also need to have the right qualifications and meet our home office and technical setup requirements. Please review the qualifications and requirements below.
Responsibilities & requirements FAQ
You'll need to have:
Associate's degree or one or more years of work experience.
Even better if you have:
Capability to work independently without direct supervision.

Strong problem-solving, decision-making and time-management skills.

Capability to troubleshoot equipment and technical issues.

Experience handling large volumes of work.You'll need to:

Customer service or call center experience, ideally handling billing and product use questions.

Proficiency with technology and how to apply it to solving problems and finding solutions.

Demonstrated excellent communication skills.
Additional job requirements:
Must be able to work split shifts (4 hours worked in the morning, a minimum of a 4 hour break, then 4 additional hours worked in the evening).

Must be able to work weekends and holidays as needed.

Scheduled shifts may change every 6 months with the new shift bid.

Must be able to report to the designated Verizon office location during scheduled shifts as needed and within 90 minutes of notice.
Verizon will provide:
Computer.
Telephone and headset.
Technical equipment, cables and necessary software.
You will need to provide:
Internet service with direct connection to a cable or fiber-optic modem, and a minimum 6 Mbps download and 3 Mbps upload. (Test your internet speed to see whether it meets the minimum requirements.) The modem must have a free Ethernet port and a wired connection.
A private, noise-free, distraction-free workspace with an ergonomic desk, ergonomic chair and door.
Adequate heating and lighting for the workspace.
A phone line so supervisors can reach you as needed.
Availability for periodic in-home visits to inspect your workspace.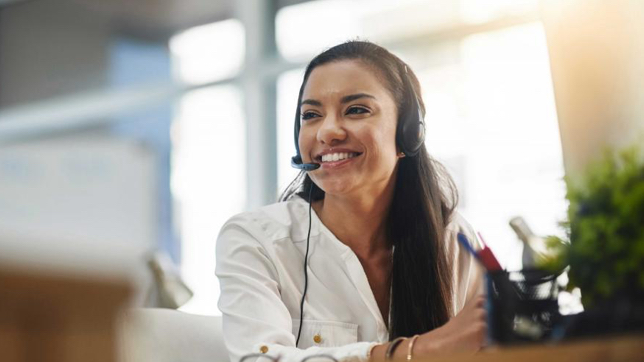 Work-life balance, flexibility and career growth
Enjoy the benefits of a professional career without the commute. You'll typically handle 40 calls per day from the comfort of your home office while earning a competitive hourly wage and growing your career.
You'll also have the opportunity to pursue other career paths at Verizon and take advantage of our employee tuition assistance program.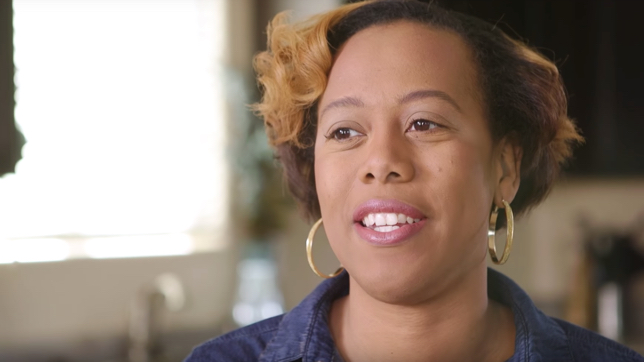 Video: A day in the life of our at-home reps
Learn more about working from home with Verizon from two of our all-star customer service representatives.
At-home customer service FAQs
At-home customer service representatives are skilled problem solvers and excellent communicators who can listen carefully to a customer's questions, assess their needs and use the tools and resources at their disposal to address any concerns.
Our at-home customer service representatives assist Verizon customers with any of the following:
Resolving device issues using troubleshooting techniques and providing clear and concise information.
Explaining how the company's products and services will improve the customer's wireless experience.
Reviewing account information and answering questions about billing or services.
Currently, positions are available to those within 90 minutes commuting distance of a designated Verizon office location: Alpharetta, GA; Chandler, AZ; Charlotte, NC; Columbia, SC; El Paso, TX; Greenville, SC; Irving, TX; Murfreesboro, TN; Rolling Meadows, IL; Tampa, FL; and Wilmington, NC.
Although at-home representatives work remotely, you must be able to travel to a designated Verizon office location within 90 minutes of notice.
Candidates must be able to report to the designated Verizon office location during scheduled shifts as needed and within 90 minutes of notice.
Shifts are based upon current business needs and will be discussed during the interview process. The schedule for this position will require nights, weekends, and split shifts (4 hours on in the morning, 4 hours off, and then 4 hours on in the evening). Your scheduled hours may also change every 6 months when there is a new shift bid.
Verizon provides a monetary stipend to offset internet fees. Depending on the cost charged by your local internet provider, the amount provided may not cover 100% of the fees charged.
Yes, the first few weeks of new employee training is conducted at the designated Verizon office location. In-person trainings are scheduled in advance so that you can plan accordingly. Other situations, such as internet outages or equipment updates, may also require you to come to the designated office location.
Comprehensive new employee training and job-specific training is provided. New employee training introduces you to Verizon's culture, teammates and workplace processes. Training can last up to 12 weeks and provides at-home reps with the skill-building necessary to support Verizon customers.
Is this job right for you? Take this brief quiz.
Not everyone can succeed and thrive in a home-based customer service role. We're looking for the right type of worker with the perfect home office setup. Answer these simple questions to find out if you'd make a great match.
Quiz
1. Do you enjoy talking to people on the phone? Yes / No
2. Will you be comfortable spending an entire workday by yourself? Yes / No
3. Will you be able to focus on your work without being distracted by family, friends or your social life? Yes / No
4. In prior jobs, were you able to resolve most work-related issues without help from your supervisor or coworkers? Yes / No
5. Do you have a dedicated workspace at home where all three of these conditions will apply:
The workspace is free of distractions and noise (e.g. noisy pets, other residents, frequent outside noise);

You have enough space to set up and store Verizon equipment (e.g. a computer and monitor);

You can keep confidential customer information secure from others living in your home (e.g. nosy roommates)? Yes / No
If you answered "Yes" to all 5 of these questions, please search below for current openings in your area.
If you answered "No" to one or more, an at-home customer service job may not be the right fit for you. Feel free to search for customer service positions available in our call centers or in our retail stores.