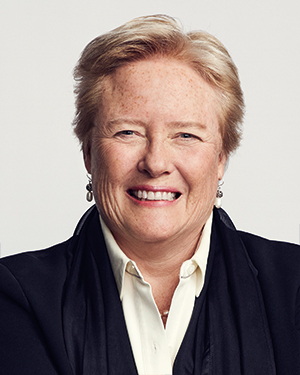 Former Group President of The Procter & Gamble Company
Independent Director since: 2011
Committees:
Corporate Governance and Policy
Human Resources
Key skills and experience:
Leadership: Accomplished, consumer-focused executive with substantial global experience and a track record of delivering growth, driving operational improvements and launching successful product innovations over a 33-year career at 3 global iconic consumer product brand companies, including leading a global business for 6 years.
Consumer/B2B/retail: Gained deep and valuable branding, distribution and operating experience with consumer wellness products on a global scale over a long career at 3 different multi-national organizations in the consumer goods industry (Procter & Gamble, Johnson & Johnson and S.C. Johnson & Sons). Gained further insight into the consumer/retailing sector through service on the Target board of directors and continues to focus on a globally recognized consumer and B2B brand through service on the board of Hilton, which has approximately 7,000 properties in over 100 countries and territories.
Marketing: Brings a multi-cultural and multi-national perspective acquired from working 18 years internationally to corporate strategy with respect to brand building, new product and commercial innovation and the consumer experience, as well as experience with managing large and complex marketing budgets.
Strategic planning: As Group President of North America at Procter & Gamble, oversaw multi-year strategic planning for the largest division of the company, with over $32 billion in annual sales, and reversed a decline in sales after assuming that role. Currently chairs the Sustainability and Innovation Committee of the PPG Industries Board of Directors.
Career highlights:
The Procter & Gamble Company, a leading provider of branded consumer packaged goods

Group President (2007-2015)
Global President (2005-2007)
Other executive positions (1990-2015)

Johnson & Johnson (1986-1990)
S.C. Johnson & Sons (1983-1986)
Other public company boards:
Kenvue Inc. (since May 2023)
Hilton Worldwide Holdings Inc. (since 2017)
PPG Industries, Inc. (since 2016)
Target Corporation (2015-June 2023)
Meet Verizon's
board members.