"Is Santa Gluten Free?" Verizon helps NORAD track Santa & answer questions about His Jolliness
Full Transparency
Our editorial transparency tool uses blockchain technology to permanently log all changes made to official releases after publication.
More of our content is being permanently logged via blockchain technology starting [10.23.2020].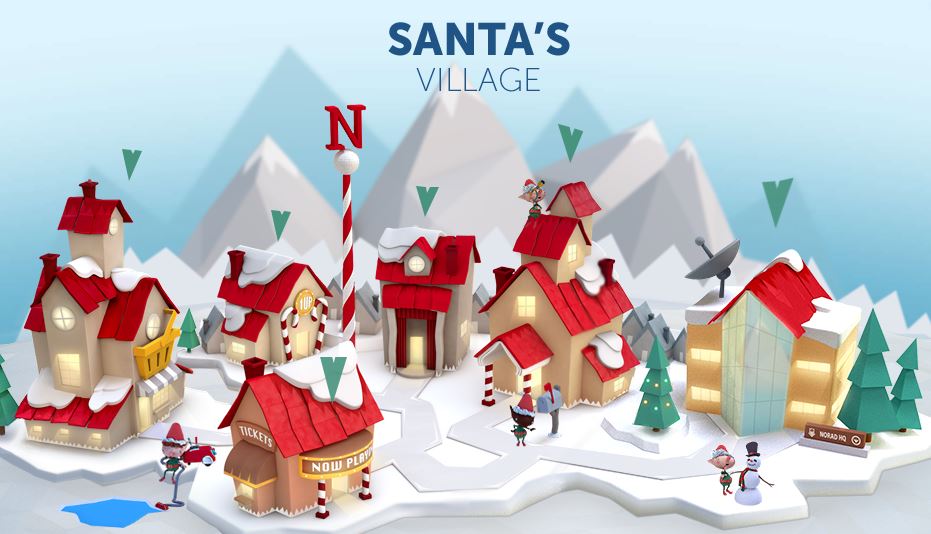 Since 2011, Verizon's Harsha Nagaraj has made volunteering with the NORAD Tracks Santa program part of his Christmas Eve tradition.
"This is such a neat experience, said Nagaraj, a 16-year employee with Verizon Enterprise Solutions. "It is amazing to talk to these kids who genuinely are curious about Santa's whereabouts. I know kids can track him online, but there is something special when they call in, stay on hold for a while, and then get to speak to one of 'Santa's helpers.'
Brian Henning and his family are volunteering for the second time because they cannot think of a better way to get into the spirit of the holidays.    
"You have to be on your toes to answer all the different questions you get from the kids," said Henning, a 12-year employee of Verizon Wireless. "We've received questions like 'is Santa gluten free?" or "are you an elf?"
Deep questions and touching moments come from children all over the world who call into the North American Aerospace Command (NORAD) center in Colorado Springs, CO. Verizon is proud to partner with the NORAD and its NORAD Tracks Santa team. For more than 60 years, NORAD has provided a hotline, email, website, and social media sites so children of all ages can follow Santa around the globe on Christmas Eve.
For the 14th consecutive year, Verizon employees will join more than 1,500 Christmas Eve volunteers — including military personnel, family members and friends, and other corporate contributors — in answering phone calls and emails to the NORAD Tracks Santa hotline and operations center.
"A few years ago, a child called in and was worried Santa would not be able to find him, because they had just lost their home and were living with someone else temporarily," Nagaraj reflected. "That really touched my heart and I made sure that the kid was convinced that Santa would definitely find him."
NORAD's Santa Tracking program began by accident when a misprinted advertisement in 1955 directed children to call the NORAD's predecessor, the Continental Air Defense Command, instead of a retailer's special Santa hotline. A colonel answered the phone, and generously instructed his staff to answer all the children's questions. From this simple "wrong number", the "NORAD Tracks Santa" phenomenon began.
Verizon provides the toll-free hotline and call-handling capabilities, as well as its 4G LTE wireless network to help volunteers answer phone calls to the hotline, respond to emails, download apps and track Santa's progress. Children and families around the world can monitor Santa's progress in several ways:
Phone: The toll-free hotline — 1-877-HI-NORAD (1-877-446-6723) — will be in operation from 4 a.m. on Dec. 24 until 3 a.m. (Mountain Standard Time) on Dec. 25. (Callers outside North America can reach the hotline by dialing the local Colorado Springs number at 719-556-5211 using the applicable country code. International calling charges may apply.)
Email: Starting on Dec. 24, children can send email to noradtrackssanta@outlook.com to find Santa's whereabouts.
Web: Beginning at 12:01 a.m. MST on Dec. 24, children can visit the NORAD Tracks Santa website to see real-time information, including radar maps and streaming "SantaCam" video. Information will be available in English, French, Spanish, German, Italian, Japanese, Brazilian Portuguese and Chinese.
Both Henning and Nagaraj say they are ready to help Santa answer children's questions across the globe.
"The best part of this experience is the family time we get together the night before Christmas and being able to hear the excitement in the children's voices," said Henning.
"My kids keep calling in multiple times every year, hoping to get me on the phone," said Nagaraj. "It hasn't happened yet, but maybe this will be the year!"