11 KENTUCKY DOMESTIC VIOLENCE ORGANIZATIONS RECEIVE TOTAL OF $100,000 FROM VERIZON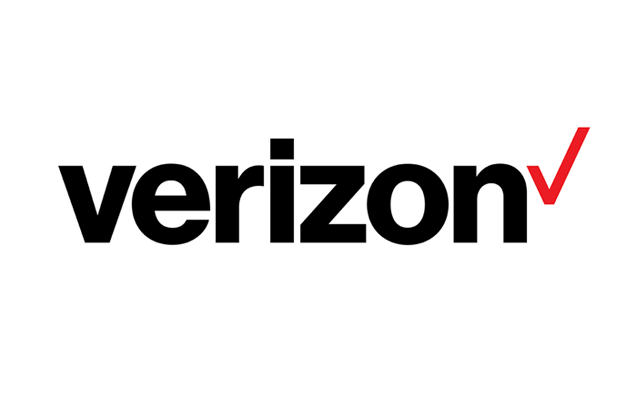 Verizon Wireless has given $100,000 in grants to 11 Kentucky nonprofits focused on preventing and raising awareness about domestic violence and providing direct support to residents throughout the Commonwealth.
Grants to entities in the Lexington area were given to:
- Bluegrass Domestic Violence Program, Lexington - $5,000 to help provide free crisis intervention services such as shelter, legal advocacy, counseling support, a 24-hour crisis line and safety planning to families affected by intimate partner violence throughout 17 counties in Central Kentucky
- University of Kentucky Center for Research on Violence Against Women, Lexington - $18,500 to fund a one-day summit called "Connecting the Dots" to help principals and other administrators from 26 schools understand the important role of schools in preventing violence. The summit is part of the Green Dot Across the Bluegrass program, created at UK, which works to empower bystanders to help end violence by teaching reactive interventions for high-risk situations, thus replacing "red dot" acts of violence or tolerance of violence with "green dot" acts that promote safety
- Kentucky Domestic Violence Association, Frankfort - $15,000 for a 10-week pilot workshop series titled "Social Change and Empowerment" to engage youth in social change and to reduce risk factors associated with teen dating violence
- WestCare KY - $5,000 to help support direct client services for women and children who have survived domestic violence in Estill, Madison, Powell and Clarke counties.
Grants to entities in the Louisville area were given to:
- MensWork: Eliminating Violence Against Women, Inc. - $15,000 to expand the "Voice Your Opposition" social marketing campaign that encourages men and boys to speak out against behavior that could lead to sexual or domestic violence
- University of Louisville Hospital Trauma Institute - $15,000 for an education and intervention program for high-risk youth between 13 and 17, who have been admitted to the Louisville Day Treatment Program, to change their attitudes and expectations about domestic violence
Check to UofL Hospital: Jim Taylor, President and CEO, University of Louisville Hospital; Jason Smith, M.D., UofL Hospital Trauma Institute; Michelle Gilbert, Verizon Wireless; Jefferson County Attorney Mike O'Connell
- The Center for Women and Families - $10,000 to support the free, 24-hour front-line crisis counseling services the Center offers from its downtown Louisville facility - Legal Aid Society of Louisville - $5,000 to help provide free legal services for more than 500 domestic violence survivors
- Alzheimer's Association's Greater Kentucky & Southern Indiana Chapter - $5,000 to supplement the organization's elder abuse prevention programs.
Jefferson County Attorney Mike O'Connell
The $100,000 in funding comes from the Verizon Foundation and HopeLine® from Verizon. HopeLine from Verizon collects no-longer-used wireless phones, batteries and accessories in any condition from any wireless service provider. Verizon then provides wireless phones and airtime to nonprofit organizations for use by domestic violence survivors, as well as cash grants to local shelters and nonprofits that focus on prevention, awareness and advocacy. Phones that cannot be refurbished are recycled in an environmentally sound way under a zero landfill policy.
In 2010, Kentuckians donated more than 3,200 no-longer-used wireless phones to HopeLine from Verizon. Verizon gave $17,000 in grants to Kentucky programs that year and more than 1 million minutes to domestic violence survivors in the state.
About the Verizon Foundation
The Verizon Foundation, the philanthropic arm of Verizon, uses its technology, financial resources and partnerships to address critical social issues, with a focus on education and domestic violence prevention. In 2010, the foundation awarded nearly $67 million to nonprofit agencies in the U.S. and abroad. Through Verizon Volunteers, one of the nation's largest employee volunteer programs, Verizon employees and retirees have volunteered nearly 6 million hours of community service since 2000. For more information on the foundation, visit www.verizonfoundation.org
For more Verizon Wireless news, subscribe via RSS feeds in the right rail.