3 Reasons Why It's a Great Time of Year to Be a Small Biz Rewards Member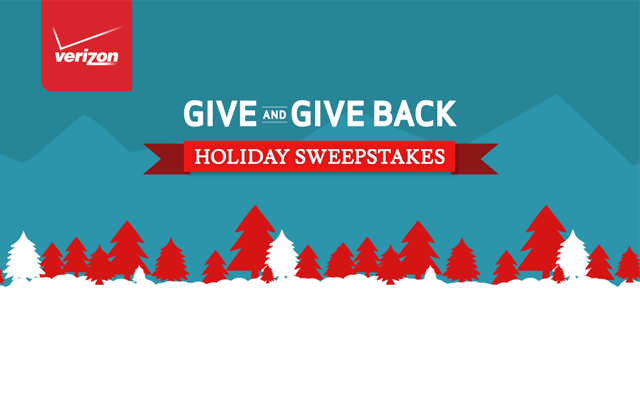 Verizon works hard to offer its small business customers more than Internet, phone and video services. From now until Dec. 31, small business customers that enroll in Verizon's Small Biz Rewards loyalty program can get into the holiday spirit by helping themselves, as well as several deserving nonprofit organizations.
Here are three reasons why Verizon small business customers should enter the company's Give and Give Back Holiday Sweepstakes:

You can win.
Verizon will award a grand-prize winner, selected at random, a $5,000 MasterCard Prepaid Card.  

Your favorite charity can win.
In the spirit of the season, Verizon also will make a $5,000 contribution to the 501 (c) (3) nonprofit organization of the Grand Prize winner's choice.

You can help direct three other charities.
Sweepstakes participants can click to support one of three charities: Juvenile Diabetes Research, St. Jude Children's Research Hospital and The Leukemia & Lymphoma Society. Verizon will donate a total of $15,000 to these three nonprofits; the amount of the individual awards will be in proportion to the number of times each charity is selected by a Small Biz Rewards member.  Members also can make a personal donation. Support for Verizon's Give and Give Back Holiday Sweepstakes can be shared on Facebook, Twitter, LinkedIn or Google+ by using #VZSmallBizRewards.  

Enrolling in Verizon's Small Biz Rewards program is easy, and it's free. Available to most customers, the program allows Verizon's small business customers to earn points based on their monthly statement and other factors. They can redeem the points for prizes.