4 Back-to-School Tablet Accessories for Connected Students
4 Back-to-School Tablet Accessories for Connected Students
Your Smart Kids and Smart Devices Reach their Potential with These Simple Add-ons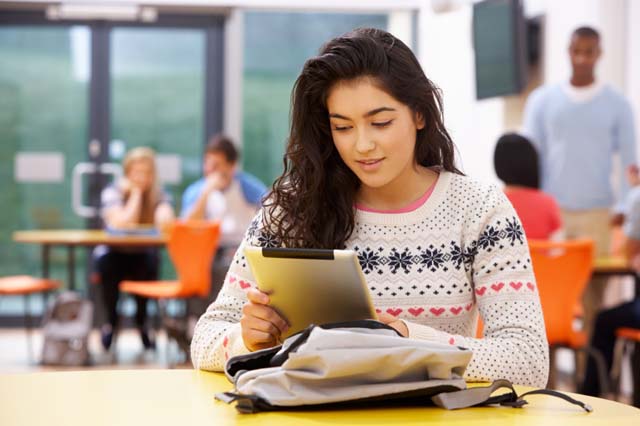 Personal technology will undoubtedly play a key role as your student prepares to return to school. Some schools have dropped text books altogether. Others may be thinking about similar measures.
Still, no matter what, your child's smart device plays a big role in the school experience in the classroom or at home.
With that in mind, here are four accessories for your student's tablet that make the grade:
KEYBOARDS
Qwerty keyboards are fine but if you have a lot of key strokes to make, a free-standing, wireless, Bluetooth-enabled keyboard is a work saver. Here's a few to consider (prices ranging from under $25 to around $70 on Amazon):
Anker Ultrathin Bluetooth Wireless Keyboard, Aluminum Cover with Stand for iPad
Fintie Blade X1 Samsung Galaxy Tab 4 10.1
ZAGG Folio Case with Backlit Bluetooth Keyboard for iPad
STYLUS
Tired of cleaning fingerprints off of your tablet? Or do you want to be able to take notes directly on your tablet (app required)? Check out these economical stylus
options, ranging from $9.99 to $16.99:
Bamboo Pocket Expandable Stylus
TABLET STANDS
Don't lay the tablet on your desk – stand it up! These are priced in the $30 range:
Twelve South Hi-Rise for iPad
CTA Digital Height-Adjustable gooseneck floor stand for iPads
CHARGERS & ADAPTERS
When your kids are studying with friends or you want protection from lightning you can never have enough charging options – from $13.99 to $25.99:
AmazonBasics USB A to lightning compatible cable – Apple certified
Anker 40 watt 5-port, family-sized desktop USB charger
For a broader look at back to school accessories, all priced below $25, check out this Cnet back to school tech gift guide story.