47-Mile Trek Across Minnesota With Droid Incredible...All For Pie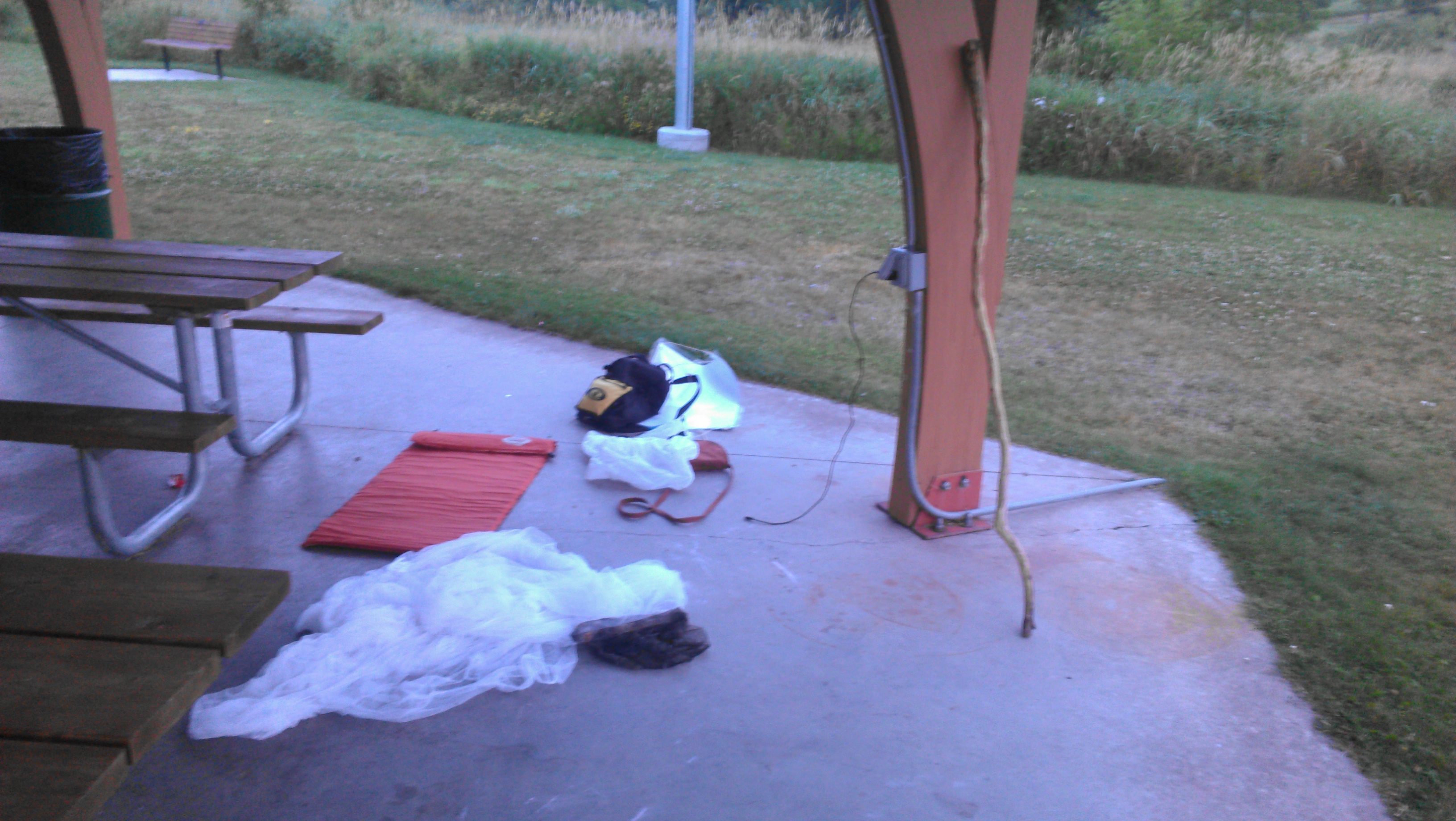 This is a guest post by Reece Almendinger, an ambitious Minnesota resident who walked 47 miles across the state with his Verizon Droid Incredible...all for the love of pie.
History in the making. When I planned my 47-mile walk from the Gammelgarden Museum in Scandia, MN to Braham to celebrate this rural town in central Minnesota's 25th Annual Pie Day, I left all the staples of modern hiking and camping behind – no tent and no sleeping bag. But, I did this knowing my only true connection to the 21st century would be through my Droid Incredible 4G LTE by HTC from Verizon Wireless.
I planned on uploading pictures and videos directly to Gammelgarden's Facebook page as I walked so people could have an accurate idea of where I was and how the trip was going. To my surprise, even in some remote areas, I had amazing coverage throughout my journey and can't think of an instance when one of my pictures didn't upload.
Out of the 47 miles I walked, 43 were by myself – which got pretty boring. I can't tell you how many times I heard the "Droid" tone come from my phone to alert me that someone had commented on one of my blog posts or Facebook updates. That "Droid" sound was a welcome tune, especially when I hadn't talked to anyone in a few hours.
On the second night of my great adventure, I slept outside at a park. This was the worst part of the entire journey because I got eaten alive by mosquitoes for half the night. The other half of the night I was so cold I couldn't sleep because I didn't bring a blanket.
So, I pulled out my phone and went on Facebook, as I often do when I can't sleep. I noticed people posting comments that wished me a good night sleep - I quickly informed them that I hadn't slept a wink because the mosquitoes were having a "field day." Below is a picture of where I attempted to sleep on Friday morning. Luckily there was electricity so I could charge my phone and stay connected to family, friends and followers.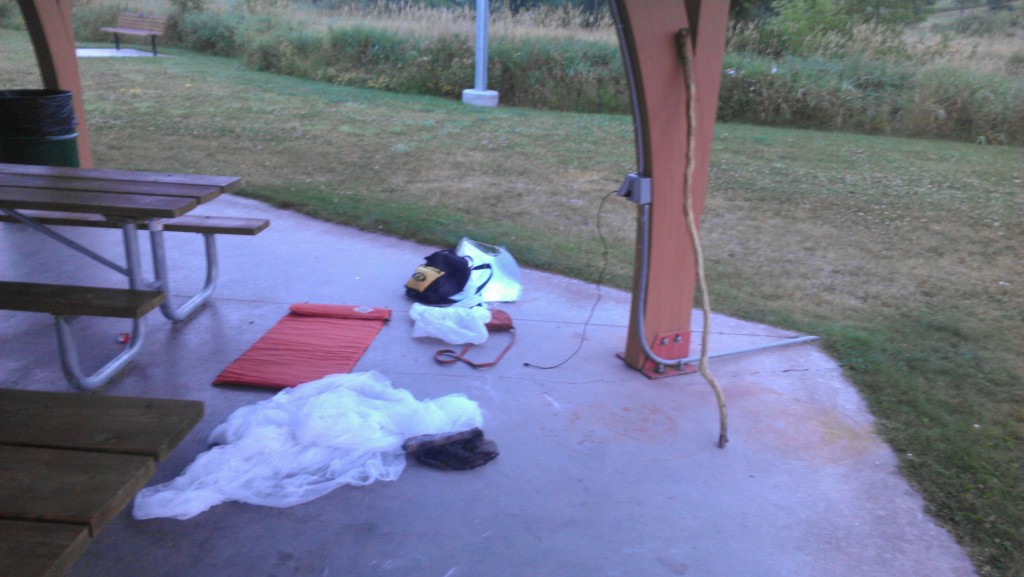 I have received great feedback from my journey. People thoroughly enjoyed following along with me as I walked 47 miles, all while looking like an immigrant from the mid-nineteenth century. My Verizon phone was VITAL to the success of this journey.
You can read more about my trip through Reece's Piece featured on the Gammelgarden Museum blog. Or, if you are in the neighborhood, stop by the museum. I'd love to tell you about my adventure and the amazing pie at the end!
For more Verizon Wireless news, subscribe via RSS feeds in the right rail.