7 Jobs You Might Like If Numbers Don't Scare You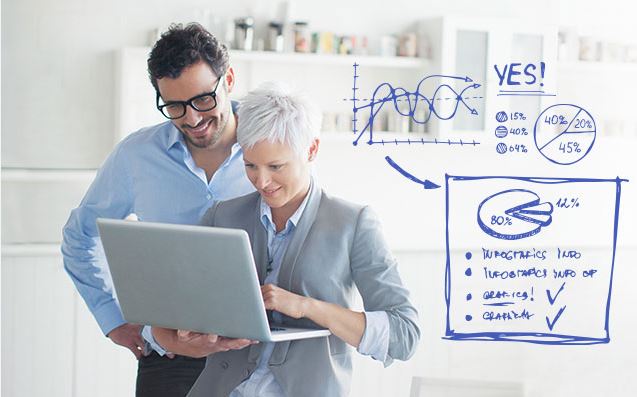 Some people run screaming from jobs that involve intense work with numbers. But you're not one of them.
We value your knack for numbers, whether you're just starting out or bringing in double-digit years of experience. Wherever you are in your career, here are seven jobs that will make you look forward to going to work in the morning.
1. Data scientist: Verizon has more than 100 million customers and a massive global network, so data analytics is a critical component of our business. We're looking for data scientists/algorithm developers to create an analytics platform and solutions that can be shared across our product lines and businesses.
What we look for: Expertise in computer science, economics, electrical engineering, applied mathematics, statistics or physics.
2. Senior software engineer, cloud applications: Build a cloud-based platform for the fast deployment of innovative telecom, video and Internet services. In our open, success-driven culture, you can apply your expertise and learn from your peers.
What we look for: Expertise with Linux, cloud architectures and scripting languages.
3. Development operations engineer: Help formulate how we manage our development operations. Combine your testing experience, software engineering skills and deployment know-how to build and maintain a worldwide, tier-1 network.
What we look for: Expertise with Java, scripting, monitoring tools and applications, Go, Scala or similar tools; experience with Kafka, Storm or similar tools; knowledge of IT operations and connected technologies.
4. Accounts payable analyst, finance operations: Bring your sharp eye to support daily accounts payable processes, including daily reconciliations, vendor recruitment, troubleshooting and communication of policies to ensure compliance.
What we look for: Expertise in finance, accounting or economics, with excellent oral and written communication skills.
5. SOX analyst: The Verizon internal controls group makes sure we comply with the Sarbanes-Oxley (SOX) 404 internal control requirements. In this role, you'll complete the annual risk-based scoping process, perform compliance reviews and monitor the testing progress.
What we look for: Expertise in accounting/finance or experience in similar field; CPA or parts passed.
6. Payroll specialist: We're all about finding new ways to add value and provide strategic support. This position leads projects and development work related to payroll, time and labor systems. And here's a chance to put your "people skills" to good use with first-class customer service and clear, helpful written and verbal communications.
What we look for: Expertise with PeopleSoft and project management experience.
7. Senior financial analyst, invoice validation: Multitaskers will love this one! Daily invoice validation requires a simultaneous mastery of a variety of duties, tools and systems. The goal is to reflect excellence in invoice auditing, dispute resolution and maintenance of financial systems.
What we look for: Expertise in transaction processing and adjustments and a background in the technology industry.