A GoPro Video Preview of the RAGBRAI Ride in Iowa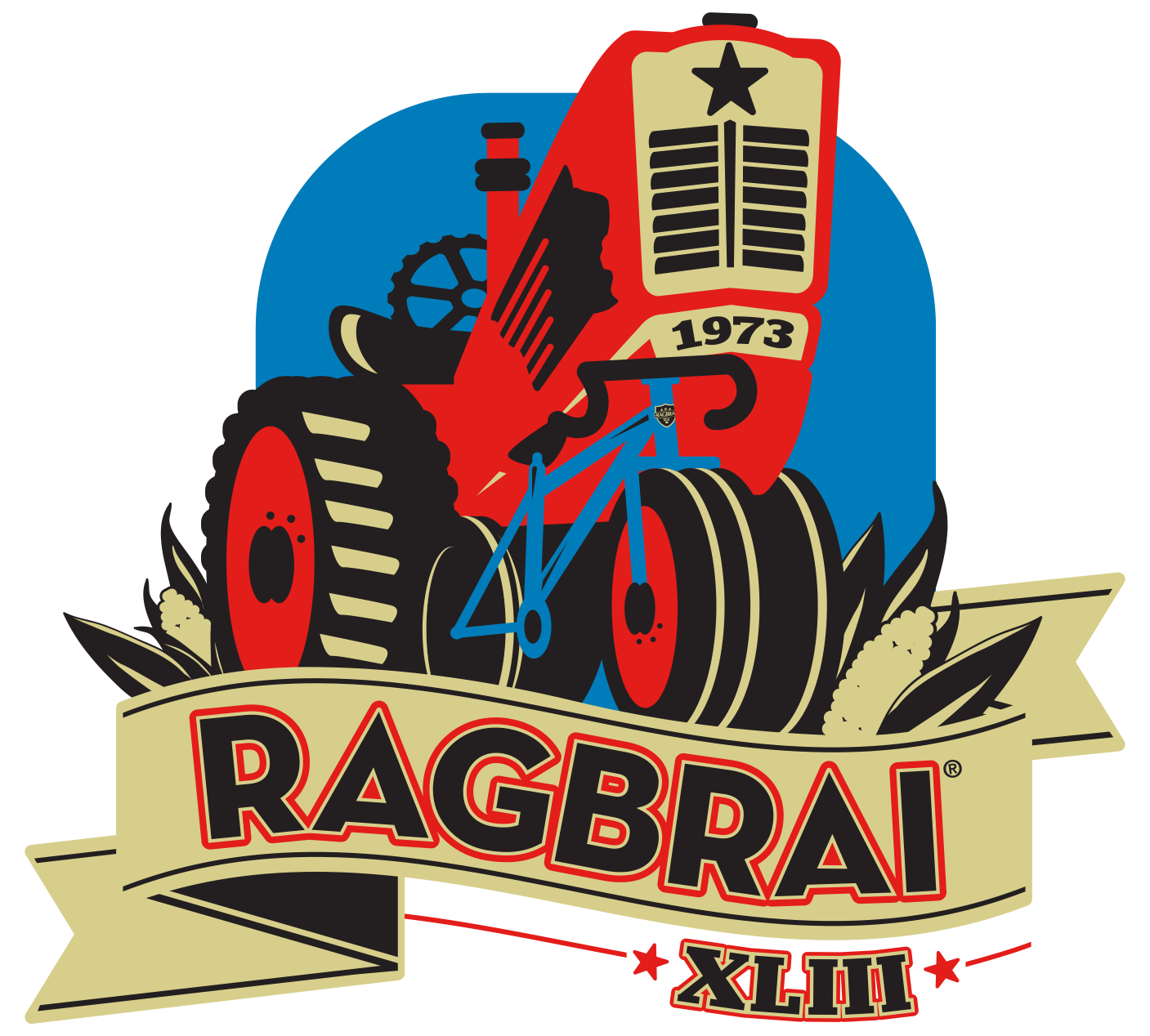 A fun but challenging ride – that's what thousands of cyclists should expect from this year's Register's Annual Great Bicycle Ride Across Iowa (RAGBRAI®).
Billed as the oldest, largest and longest bicycle touring event in the world, the 43rd annual ride will run from July 19 – 25. This rolling tour of Iowa attracts riders from all 50 states and many other countries who log an average of 468 miles during the seven day trek across the state.
This year's participants will begin their seven day journey in Sioux City and ride an average of 67 miles per day until they reach their final destination in Davenport. Host communities along the route will provide the riders with food, entertainment and overnight accommodations.
Fresh off a route inspection pre-ride, RAGBRAI director T.J. Juskiewicz said this year's route is longer with more hill climbing than the last few years.
"The most difficult ride in my opinion was the opening day's ride from Sioux City to Storm Lake. There were good hills crossing the Loess Hills, and we experienced headwinds that day, making it even tougher."
The ride passes through some of the most scenic areas of Iowa.
"We pass through a variety of Iowa towns, from large metros to the smallest hamlets in our state. The route is mainly on paved roads, but we do have a gravel optional loop for those who would like to experience riding on Iowa gravel," says T.J.
Verizon provided the RAGBRAI team with a Samsung Galaxy S®5 4G LTE smartphone and the GoPro Hero 4 and HTC RE camera to help capture the pre-ride for a preview of the course.
"The devices worked really well for taking photos and videos and posting them to social media," T.J. said.
And, he said, one of the best parts of the ride experience is the host cities.
"The towns along the RAGBRAI route are bursting with hospitality," T.J. said. "Riders should expect lots of fun, great hospitality and a challenging ride through beautiful Iowa."
Follow the ride on Twitter @RAGBRAI_IOWA or Facebook @RAGBRAI.
For more Verizon Wireless news, subscribe via RSS feeds in the right rail.