AMERICA'S FASTEST AND MOST RELIABLE 4G NETWORK EXPANDS TO MORE THAN 175 MARKETS ON NOV. 17
AMERICA'S FASTEST AND MOST RELIABLE 4G NETWORK EXPANDS TO MORE THAN 175 MARKETS ON NOV. 17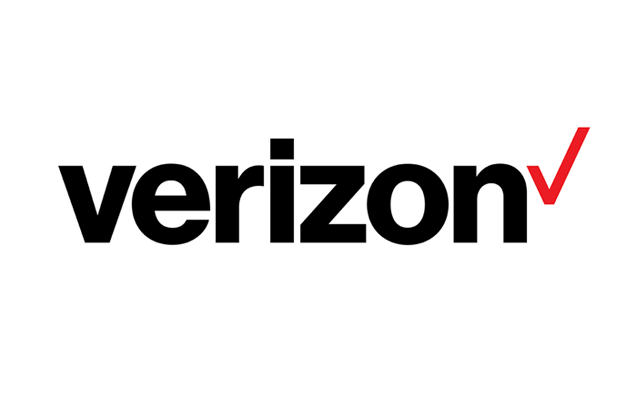 Verizon Wireless recently announced at CTIA Enterprise and Applications™ 2011 that its 4G LTE network will be available in 178 markets by Nov. 17. Verizon will turn on its 4G LTE network in 22 new cities and expand the network in four cities on Oct. 20 and will turn on the 4G LTE network in 13 cities and expand in five cities on Nov. 17, making the largest 4G LTE network in the country even bigger.
Consumers and businesses in these cities will be able to access the blazingly fast speeds of Verizon Wireless' 4G LTE network with any of Verizon Wireless' 13 4G LTE-enabled devices, including the new Pantech Breakout™ and DROID BIONIC™ by Motorola smartphones and the 4G LTE-enabled Motorola XOOM™.
"When we launched our 4G LTE network just 43 weeks ago, we had an ambitious growth plan because we understood the impact 4G LTE could have on people's lives," said David Small, chief technical officer of Verizon Wireless. "Americans in 178 cities from coast to coast will have access to the nation's most reliable 4G network before Thanksgiving, allowing them to harness the speed and power of the network not only where they live but also where they travel."
On Thursday, Oct. 20, Verizon Wireless' 4G LTE network will be available in the following Midwest Area markets: Bloomington, Elkhart, Evansville, South Bend and Terre Haute, Ind.; Sioux City, Iowa; and Green Bay, Wis. Verizon Wireless is also expanding its 4G LTE network in Erie, Pa. the same day.
On Thursday, Nov. 17, the company will turn on its 4G LTE network in the following Midwest Area communities: Cedar Rapids and Des Moines, Iowa; Lexington, Ky.; Kansas City and Springfield, Mo.; Lincoln, Neb.; Rapid City, S.D.; and Appleton, Wis. The company is also making major 4G LTE expansions on Nov. 17 in Louisville, Ky.; Grand Rapids, Mich.; Minneapolis/St. Paul, Minn and Pittsburgh, Pa.
4G LTE Speed and Coverage
In real-world, fully loaded network environments, 4G LTE users should experience average data rates of 5 to 12 megabits per second (Mbps) on the downlink and 2 to 5 Mbps on the uplink. When customers travel outside of a 4G LTE coverage area, devices automatically connect to Verizon Wireless' 3G network, enabling customers to stay connected from coast to coast. Verizon Wireless' 3G network is the most reliable network in the country and allows customers in 3G coverage areas who purchase 4G LTE devices today to take advantage of 4G LTE speeds when the faster network becomes available in their city.
Reliability: In and Beyond Major Cities
As the company with the most reliable 4G wireless network in the county and the first wireless company in the world to broadly deploy 4G LTE technology, Verizon Wireless is committed to building its 4G LTE network with the same performance and reliability for which it has long been recognized. Verizon Wireless' consistent focus on reliability is based on rigid engineering standards and a disciplined deployment approach year after year. The company's 700 MHz spectrum gives Verizon Wireless specific advantages with 4G LTE, including a contiguous, nationwide network license.
Over the past year, Verizon Wireless has also worked to bring its 4G LTE network beyond major cities with its LTE in Rural America program. The company is working with rural communications companies to collaboratively build and operate a 4G LTE network in those areas using the tower and backhaul assets of the rural company and Verizon Wireless' core 4G LTE equipment and premium 700 MHz spectrum. Already, 12 rural organizations have announced their participation in the LTE in Rural America program and have leased spectrum covering, in total, more than 2.6 million people in rural communities and nearly 82,000 square miles. These companies include: Appalachian Wireless, Bluegrass Cellular, Carolina West/Clear Stream, Cellcom, Chariton Valley, Convergence Technologies, Cross Telephone, Custer Telephone Cooperative, Pioneer Cellular, S and R Communications, Strata Networks and Thumb Cellular.
Visit www.verizonwireless.com/lte for more information about Verizon Wireless' 4G LTE network.
For more Verizon Wireless news, subscribe via RSS feeds in the right rail.