Apps to Manage Finances & Prepare Taxes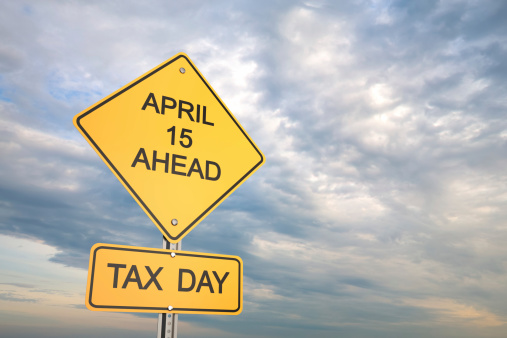 Personal financing phone apps on Lalena Malloian's Samsung Galaxy Note 3 have freed her from visits to brick-and-mortar tax offices and banks.
Banking and tax preparation through phones or tablets can be simple. There are several available apps to manage finances and prepare taxes. The first step after downloading your bank's app to an Android system or iPhone is to ensure security measures are in place on your device to protect personal information.
"Today, the only time I go to a bank for small issues is if I need actual cash," said Lalena, a financial consolidations administrator.
Tax apps revolutionize the way we organize. Apps like Shoeboxed store tax receipts that are photographed from the phone. Concur tracks expenses used during business travel. iDonatedIt tracks charity donations, and TaxCaster predicts how much money you might get back (or shell out) as you continue to get ready to file.
Lalena, 27, said she doesn't dread tax season. Turbo Tax Snap Tax simplified the process, she said. Then, after filing early, she uses the IRS app to check the status of her return.
Apps to manage finances have given Lalena more leisure time and help her better control her finances. Through apps that track every dollar spent, she's now saved enough money to upgrade her home.
"I deposit checks and move money from account to account," she said. "Just take a photo of the front and back of a check, upload through your app, input the dollar amounts and go enjoy your dinner."
Mint.com watches her every penny. It allows you to view all transactions to give a complete personal financial picture – from earnings or losses in a 401k account to money spent buying chewing gum at a gas station. If you want to budget $20 per week for lattes, Mint will notify you when the budget is exceeded.
Other sites let you create budgets for specific daily expenses. For example, Bread and Milk lets an individual estimate how much a grocery trip will cost each visit.
"There's almost no excuse to not have a budget because apps do the bulk of the work," Lalena said.
When not saving funds, she uses apps to make extra money. This week, she's listing textbooks for free on Half.com.
"While I'm at work, apps are selling my items online."
For more Verizon Wireless news, subscribe via RSS feeds in the right rail.