Avoiding a Ticket Using Google Earth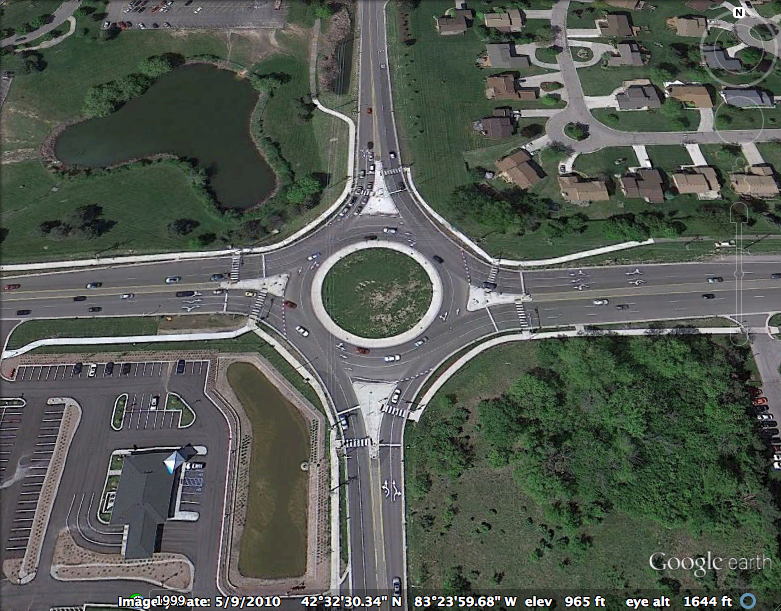 On a recent beautiful, sunny day off, I was driving through a round-a-bout when someone hit my car on the front passenger door.
As I pulled over to determine the damage, the woman who hit me joined me on the side street. Luckily, no one was hurt. Trying to handle the situation responsibly, I called the police to file a report. Needless to say, the woman wasn't happy with me -- at all.
She started explaining why I was at fault. The more she talked and the longer I waited for my knight in shining officer to come, the more I doubted whether I was responsible for the collision.
So, I pulled up the Google Earth app and zoomed into a clear, street-level view that reinforced she was at fault based upon the direction in which traffic in my lane was entitled to flow.
Was I successful in avoiding a ticket using Google Earth? Well, the technology certainly helped. When the officer came, I was now equipped with proof and confidence to clearly and accurately explain my side of the story. Google Earth also proved I don't need to go back to Driver's Education.
In the end, I walked (drove) away from the incident in the law's good graces, showing me yet another way technology can make an impact in our daily lives.
But what about you? What's the most unusual way an app has helped you out?
For more Verizon Wireless news, subscribe via RSS feeds in the right rail. to subscribe to all posts, or individual state news.