Basilmomma Shares Zucchini Noodling Tips For #SmartSummer Healthy Eats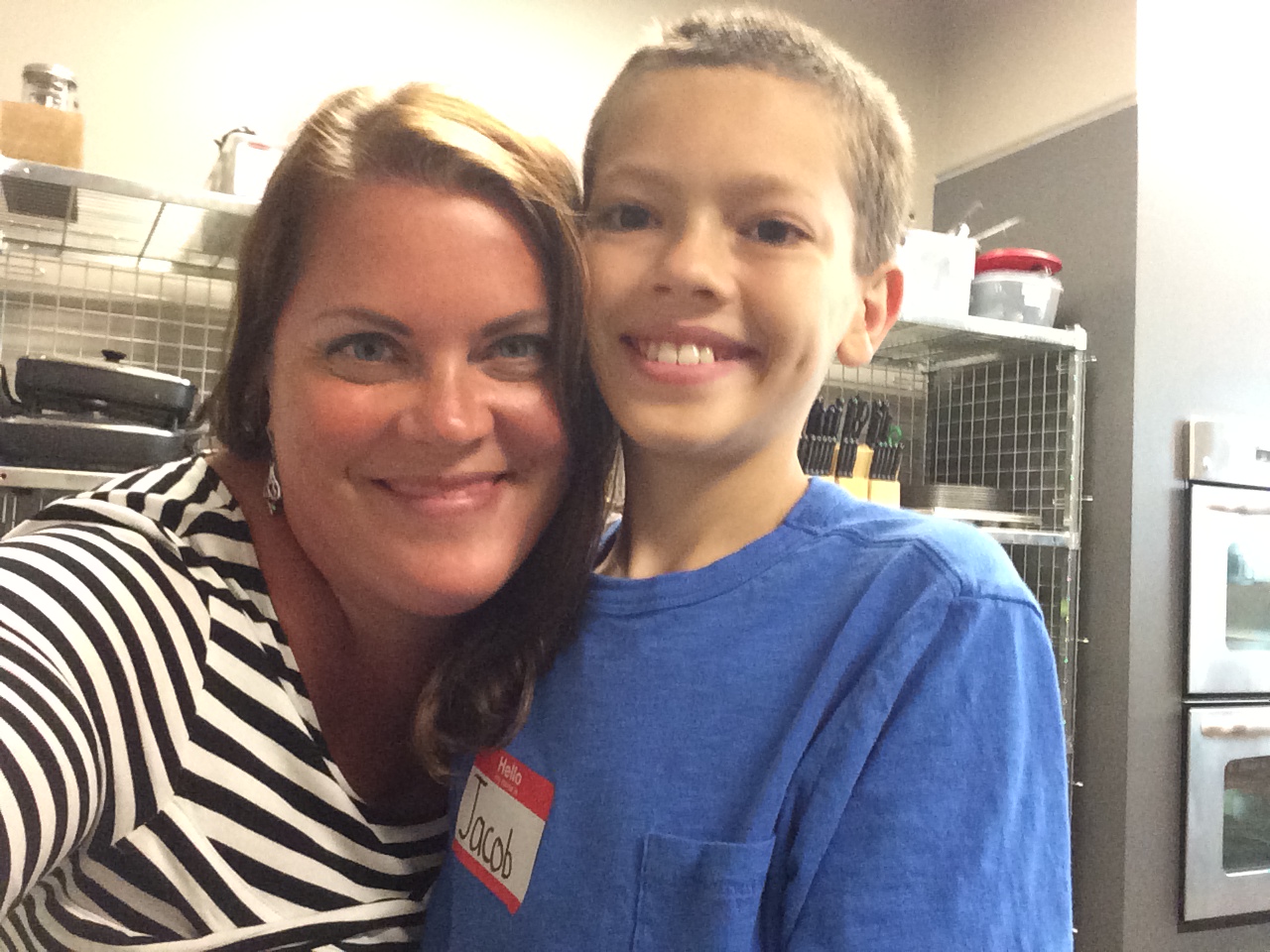 This is part of our #SmartSummer series, where we're sharing stories related to using tech to enhance summer activities and fun with family and friends.
Let's face it – if the kids won't eat their vegetables, we all have to find a way to make those carrots and peas palatable. Yummy to the little tummy also is top priority for Heather Tallman, a popular Indiana food blogger known as Basilmomma.
Tallman is a retired special education teacher in metro Indianapolis who found her calling with cooking and using technology to tell her cooking story. She's been busy this #SmartSummer taking her cooking demonstrations here and there – with huge corporate brands like Red Gold and for growing nonprofits like Growing Places Indy.
We caught up with her one summer evening at the Chase Near Eastside Legacy Center, a near downtown gathering place for the community.
On that night, she was telling mostly neighborhood kids and moms about healthy eats and treats, along with her son, Jacob. Both are taking turns shaving noodles from zucchini and summer squash (but only after Jacob passes out the healthy treats of yellow and red peppers filled with hummus).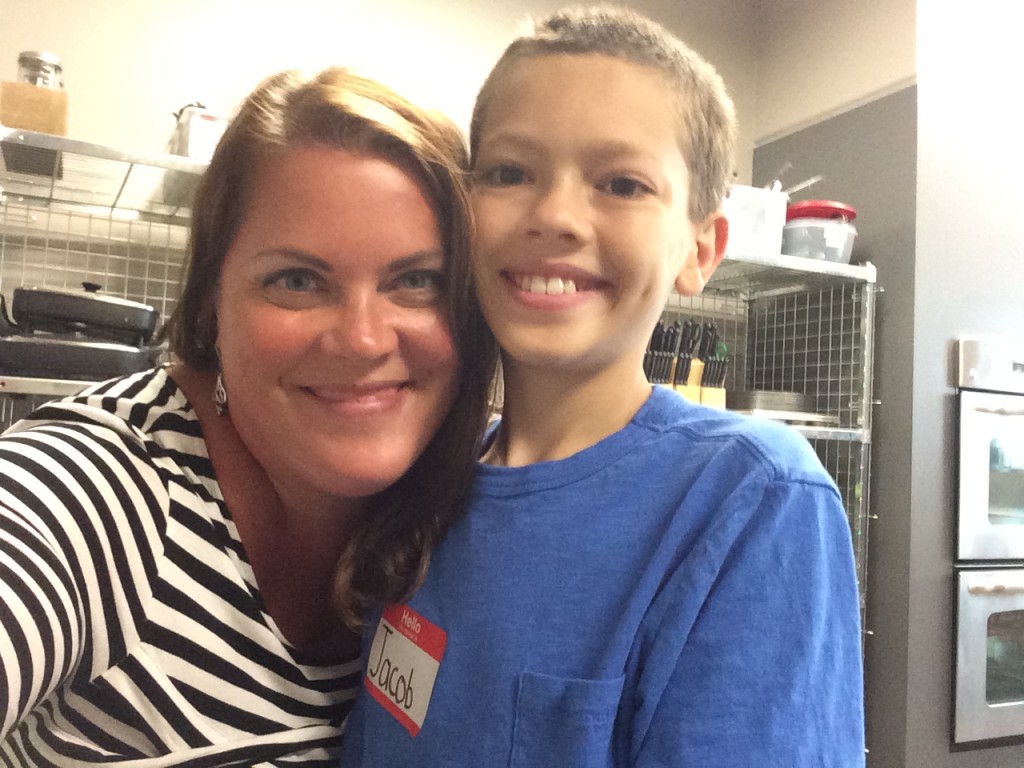 Heather and her son, Jacob
Even the 4-year-olds noshed those bits easily with no turned up noses.
Key to the whole operation is Tallman's Verizon tablet, propped up and easy to scroll for notes, recipes and quick look-ups. She doesn't travel without out it and scripts most of her cooking demonstrations on a device connected to a reliable network.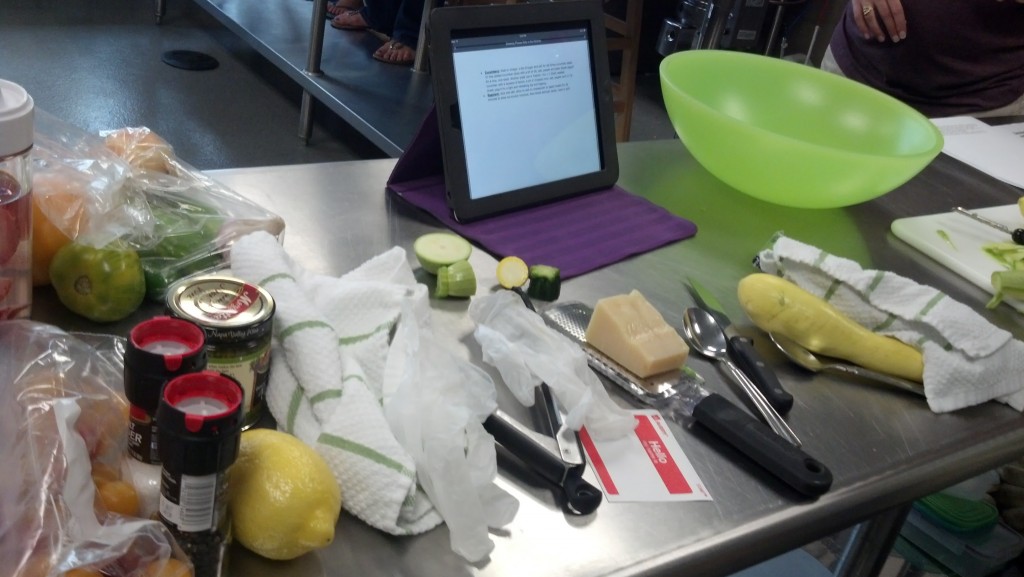 The entire class gets a CSA package as well, a bag of veggie goodies from Community Supported Agriculture and pulled from the legacy center's own garden. This zucchini noodle recipe made the best of local products – tossed with a little pesto and shaved parmesan cheese sprinkled lightly with lemon.
Fresh, light, tasty and gobbled down from the plates of everyone attending. As the class disbanded, one parent said she was "inspired."
That's what it's all about for a cook with the right tools.
Here's Basilmomma's light summer eating fare recipe – straight from her tablet to your tabletop.
Zucchini Noodles with Tomatoes and Pesto
4 small zucchini, ends trimmed
Prepared pesto, 1½ cup
Grape tomatoes
Freshly grated parmesan
Spiral cut or julienne your zucchini.
Place in serving bowl.
Toss with pesto and tomatoes.
Dust with parmesan.
Serve.
Like what you've read? For more stories on how technology enhances our lives, subscribe via email or RSS in the left sidebar.