BeeFree Gluten-Free Bakery: Creative Baker Gets a Boost From Technology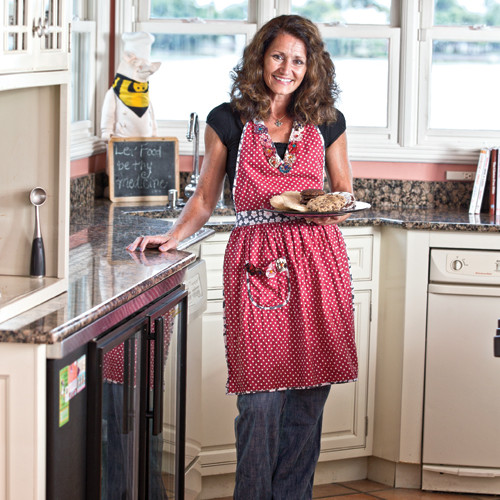 When Jennifer Wiese struggled to find better food choices for her son, she found there just wasn't much on the market. Her son, who had been diagnosed on the autism spectrum, was her primary taste tester.
Now Wiese's products, developed through her BeeFree Gluten-Free Bakery in Indiana, are found on national grocery store aisles and also delivered to front doors through expanding home-delivery services.
Along the journey, Verizon kept the Wieses in touch with inventory, clients and other parents dealing with autism.
"It's been a pivotal year for us," Wiese said of her company's growth in 2014 and a milestone of more than 14,000 fans on Facebook.
Wiese said the journey was tied to technology all along her entrepreneurial path.
"I don't know that we could exist without technology. I run the business from my phone and my computer. Social media is also big for us, and our website is integrated with our system. Raw goods and tracking are all Web-based - even notifications of orders. When you start thinking of all your assets with a business — it's everything."
Just like the Verizon network, Wiese said: "It's important for us to be reliable every time."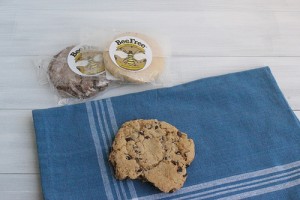 BeeFree Gluten-Free Bakery's cookies have been best sellers.
When Wiese began researching autism, she found that gluten-free foods were highly recommended. Gluten is a protein found in wheat and various other grains. But years ago, much of the available products she found "tasted terrible" and were filled with chemicals.
"I wanted real food for my family."
Her response? "We got busy in the kitchen." Her son responded positively, and she starting taking products to farmers markets. It was seven years until she launched her own brand relying on contract kitchens and more than a dozen employees.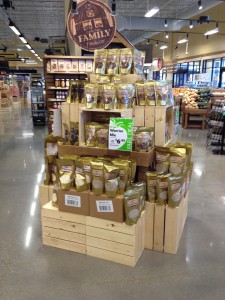 An impressive display of BeeFree Gluten-Free Bakery's products.
Today, her products can be found at Bluegrass Burgers in Louisville, in the downtown Indianapolis JW Marriott and delivered through Green Bean Delivery service in four Midwestern states. Grocers, including Kroger, Whole Foods Market and Earth Fare, are also stocking up.
With a goal that includes becoming a national brand, Wiese doesn't waver much from her motto and how she started in her own kitchen: Taste matters — make every bite count.
For more Verizon Wireless news, subscribe via RSS feeds in the right rail.