Beer Apps - Keep Oktoberfest Spirit All Month Long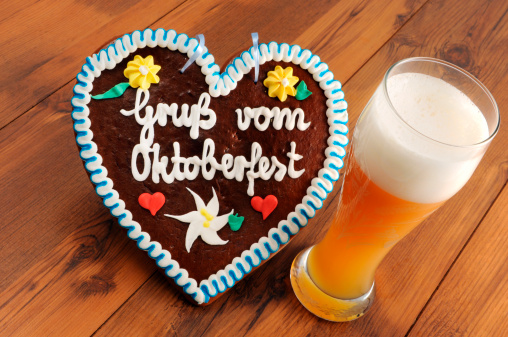 This is a guest post from Carla Gesell-Streeter, a communications professor, Disney travel agent and lover of better beer and better technology. The Northern Kentucky resident also serves as social media coordinator for one of Cincinnati's fastest growing breweries. Carla blogs at Hoperatives and RadioCarla.
I have two great loves: better beer and better technology. Sometimes, my love for beer and tech combine when I use some of the many smartphone beer apps that are available now.
Untappd (notice that the "e" is missing) is one of the oldest beer apps and probably one of the most popular ones, too. My husband Tom and I have been using Untappd since we first heard about it at the 2010 national Beer Bloggers Conference in Boulder, CO. Originally, it was a mobile app, which meant it worked on any phone with a Web browser. Having run into a lot of beer apps that were iPhone only, that was a very good thing. Since then, they've released both iPhone and Android native versions.
Untappd is like Foursquare for beer. You check in the beer you're drinking, and you can also check in to your location. Checking in to a location will also check you in on Foursquare if you link your accounts. Along the way, you earn badges. Have five beers from five different countries and you earn the Beer Connoisseur badge. New badges are being added all the time, and now there are different levels you can earn related to some of the more popular badges.
Something rather unique to Untappd is the ability to check in via a non-mobile Web browser. As many Untappd users pointed out, we drink beer at home too, and it's nice to not have to track down your cell phone in order to check in.
One of the benefits of using an app like Untappd is it helps answer the question of "Have I had this particular beer before?" Of course, that means you need to remember to check in your beers, but it does soon become a habit as you use it.
Beerby (rhymes with "nearby", as they are quick to tell you) is another beer and location check-in app. Instead of badges, you earn badgers. According to the Beerby website, "Beerby uses the Levlr game mechanics platform to allow you to compete for Badgers and create achievements for your friends." No word on their website about whether the badger tie in is due to a University of Wisconsin connection somewhere.
We started using Beerby the same time as Untappd and really wanted to like it because it was a native Android app, as well as an iPhone app. Alas, that was not meant to be. It just wasn't as robust, and we didn't care for the interface. That is still the case.
Unlike the other two apps we've mentioned, Pintley is a personalized beer recommendations app. You enter ratings and tasting notes as you drink beer, and then Pintley uses that information to make beer recommendations for you. Once you sign up, Pintley asks you to rate some beers. From Pintley:
"To help get you started, we've selected 30 common beers that we suggest you rate if you've tried them. Rating beers helps Pintley learn what you like and suggest beers you're sure to enjoy; the more beers you try, the better we get to know you.
If you haven't tried a beer or don't remember how it tastes, just skip it. As your tastes change or you try something new, you can always rate new beers or change ratings later."
You can also earn Pintley Points for rating beers and such. You also get points for linking your Twitter and Facebook accounts to your Pintley account. Unlike other beer apps, these points can actually win you prizes, including the possibility of free beer. In addition, you can add beers to either your wish list or your favorites list.
Untappd gives you recommendations too after you check in with a beer, but sometimes the less popular beers can get some off-the-wall recommended similar beers. As is true with most of these apps, they are only as good as their databases.
Event Specific Beer Apps
As beer festivals and events become more popular and larger, many of them are creating their own smartphone apps to help attendees find the beers they are looking for. The app for the recent Oktoberfest Zinzinnati lists food and drink options, plus scheduled events. You could even select events to add to your own personal itinerary. There was a map to help guide you that included parking information, directions and more.
The Annual Cincy Winter Beerfest held each February has its own smartphone app, too. This one lets you search for different brews by beer name or brewery, and then the map helps you find it. You can also rate different beers and mark which ones are your favorites.
As you're packing for your next big beer event, be sure to check the App Store or Google Play to see if there is a beer app specifically made for your event. Also, check for beer related apps tied to a specific travel destination you may be visiting soon. With your smartphone at the ready, finding better beer is easy no matter where you go!
Looking for beer events across the Midwest? Here are a few coming up:
2nd Annual Blues & Brews Festival
October 19, 2013
Adrian, MI
International Beer Fest
November 8-10, 2013
Cleveland, OH
Traverse City Beer Week
November 8-15, 2013
Traverse City, MI
For more Verizon Wireless news, subscribe via RSS feeds in the right rail.