Best Valentine's Day Apps: How Dudes Can Do V-Day With Tech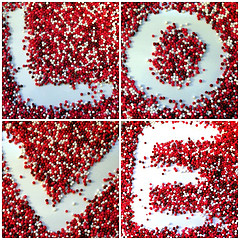 This is a guest blog post from Kevin Harvell, editor of STLTechTalk.com and co-host of the @STLTechTalk podcast.
Valentine's Day is a wonderful opportunity for couples to celebrate their love and affection for one another. Many women look forward to the occasion. And, while I think many guys do, as well, they aren't always fully prepared to display their appreciation for their significant other.
If you're anything like me, you turn to your smartphone for just about everything. Without it, I'd be lost. And for special occasions like Valentine's Day, it's no different. Procrastinators rejoice – you can still pull off a day to remember if you utilize these handy Valentine's Day apps.
Let's discuss the more common apps first:
Do you need a dinner reservation in a hurry and don't want to call every restaurant in town? Use OpenTable (free for Android and iOS) – it will show you which restaurants around you have openings on the 14th.
Looking for a nice date without breaking the bank? My wife and I use Groupon (free for Android and iOS) all the time and have explored a variety of new restaurants and activities this way. Plus, after being married for a few years, she likes that I'm saving a few bucks! It's also great for non-dinner dates when you're looking to do something a little outside the box. We recently went on a date to the awesome world aquarium at the City Museum in downtown St. Louis after seeing a Groupon deal.
But how else can guys use our mobile devices to make this Valentine's Day one to remember?
Use the Red Stamp app (free for iOS and Android) to send your significant other a personalized greeting card that's customized and shows off your creativity. There are a variety of templates and options to choose from, and it can be sent digitally (via email, Facebook, Instagram or Twitter) or the old fashioned way with a stamp and envelope. After all, fellas, anyone can pop in the convenience store and grab the first card they see with a heart on it!
Maybe you want to tell your partner how much you care, but struggle to find the right words. Don't fret – there's an app for that, too! Love Poems (free for Android) pulls a variety of wonderful pieces together into one place and allows you to scroll and pick the best one for your mate. Sharing these sappy words is easy – just grab it and send via text, email or Twitter.
Telling your significant other how special they are is a nice thing to do, but you may prefer to do so in a more private manner. We've all seen the couples who go a bit overboard with the lovey-dovey social media posts. Couple (free for Android and iOS) allows you to share photos, create personalized calendars and write lists with your partner without clogging your friends'/followers' feeds.
Now, men, you're armed and ready to make this Valentine's Day one to remember. The problem now is that you might be setting the bar too high!
Have other Valentine's Day apps to recommend? Share in the comments.
For more Verizon Wireless news, subscribe via RSS feeds in the right rail.