Blogger Conferences a Great Place to Connect with Digital Influencers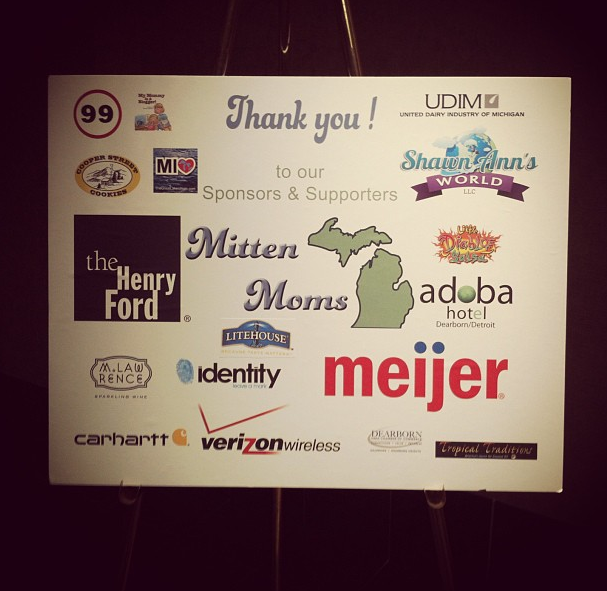 While having access to the latest and greatest devices on the market and touring technology tradeshows are all perks of being a Verizon Wireless PR manager, the thing I love most about my job is the ability to build relationships with people from all across the country. I've had the opportunity to connect with several bloggers throughout the past few years, and they hold a special place in my heart.
There's something about working with bloggers that adds a fun and fresh element to telling the Verizon Wireless story. My fellow Midwest Area colleagues and I are always looking for new opportunities to connect with bloggers who are interested in using technology to fuel their personal passions, and then sharing their experiences with others.
Here is a sampling of the blogger conferences I've participated in this year:
I was recently given the opportunity to present at the 2013 Mitten Moms Conference, an event formed to help connect Michigan bloggers with Michigan brands. My presentation focused on discussing how bloggers and brands can work together to tell great stories and form long-lasting relationships that extend beyond the review (a copy of the presentation is available for download on SlideShare). After the event, multiple bloggers who found the information to be helpful approached me, thus giving me the opportunity to create new relationships with new people.
Lauren Weber of Mrs. Weber's Neighborhood said, "The difference between working with public relations and marketing can be very confusing for bloggers. I liked how the presentation explained each department's objectives and what they're looking for from us."
I've also had the pleasure of sponsoring a technology lunch-and-learn for business coach extraordinaire and blogger Lara Galloway as part of her Mom Biz Retreat. The purpose of the lunch-and-learn was to demonstrate how female business owners could leverage technology to increase productivity and effectively manage their roles as CEO and mom.
My colleague Andrea Meyer has also supported several special events for bloggers in her region, including a Girls Lunch Out event in Chicago, where video blogger Meredith Sinclair shared some great advice on how other bloggers could begin vlogging.
When I say we enjoy working with bloggers from all walks of life, I truly mean it. Take for example the Real Farmwives of America, a group of bloggers dedicated to telling the true story of living life on a farm. Over the last year, we've built relationships with several bloggers from this national group. I've personally enjoyed working with Lana Wallpe and Marybeth Feutz.
We invited Lana and her closest friends to join us for an exclusive sneak preview party of the latest smart accessories on the market. We also sent our Uber User, Paul Ulreich, to Princeton, IN, to experience life on the farm and show Marybeth how she could use technology to run her family's veterinary clinic.
Whether we're sponsoring an event, speaking at a blogger conference or even arranging an exclusive VIP experience for influencers and their friends, we love finding creative ways to engage with bloggers in our region.
If you're a blogger from the Midwest, we'd love to hear from you! If you have an upcoming event or are interested in becoming a Verizon Midwest Area guest blogger, please leave a comment below or send me a message @VZWMichelle.
For more Verizon Wireless news, subscribe via RSS feeds in the right rail.