Omaha Bloggers' Holiday Tech Gift Ideas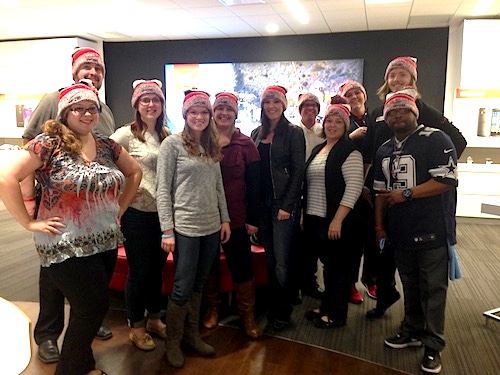 What's on your holiday wish list? A new phone? Some fun new gadgets? Or maybe you just need to shop for the tech-lover on your list. Our Smart Store in Omaha recently hosted its first ever after-hour event to highlight our current and new products for this holiday season.
"Consumers love new gadgets, especially during the holidays," said Josh Tolen, general manager of the Dodge Street location. "And there's nothing better than having some hands-on experiences when it comes to shopping."
Several Omaha-area bloggers attended the event, and here's what some of them had to say about their favorite products:
Erin Fairchild, Her Heartland Soul: "My favorite product is the mophie powerstation® XL! I'm constantly on the go and am always on my phone. The mophie is a great way to stay connected no matter where I am."
Mary Juett, Living a Sunshine Life: "The Dropcam Pro was probably my favorite, next to the Parrot Minidrones. While the Parrot was fun to watch, the Dropcam is much more practical for my needs. I loved it! It's hard to choose though; there are a lot of great products!"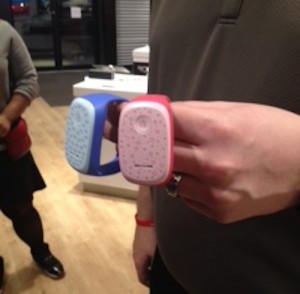 The GizmoPals were a popular choice for holiday tech gifts.
Erin Ruskamp, The Good Life Moms: "I really liked the GizmoPal™ by LG. My kids are too young for their own phones, but this would be a great gift for them to have in case of emergencies. I especially liked the GPS tracking capability."
Cari McCullough: The Good Life Moms: "I really loved all the home technology products, especially the light controls and the garage door opener (Chamberlain MyQ Garage). It's always nice to have a back-up plan for double-checking we didn't leave anything open or on when we rush out of the house."
For more Verizon Wireless news, subscribe via RSS feeds in the right rail.