Celebrate National Garden Month with Mobile Apps for Your Yard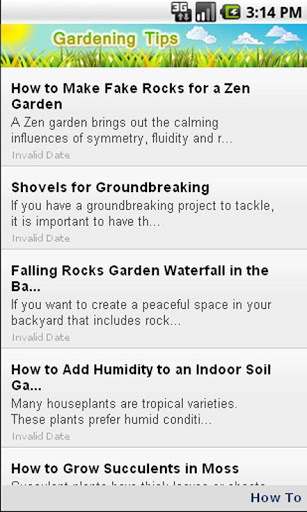 April is National Garden Month, and Midwesterners are gathering their spades and watering cans in preparation for some warm weather gardening.
Verizon Wireless offers a number of apps and gadgets to help everyone from the novice gardener to the expert grow gorgeous gardens, share their planting prowess with others and even track their physical activity while gardening. Here's how you can use a variety of dynamic apps for your yard:
Beginners Gardening Guide (Free on Android) is a handy tool for new gardeners. It includes gardening videos and tips, as well as graphics to inspire creativity for gardeners of all skill levels.
With Sprout It (Free on iPhone), users have access to advice, inspiration and new ideas for their gardens. This app shows users how to grow fresh vegetables and herbs, get planting tips, detailed instructions and reminders.
Grow Your Own (Free on iPhone), developed by the Royal Horticultural Society, helps users choose and grow the right fruits and vegetables in their available garden spaces. The app is targeted for less experienced gardeners, but features tools and tips for gardeners of all skill levels. One special feature in Grow Your Own is a calendar with reminders to help users take care of their chosen fruits and vegetables.
Those using Organic Gardening Planter Planner (Free on iPhone) can find the perfect timing for creating their best gardens yet. After users select their desired plant types, this app will detail when to start seeds indoors and when to plant outdoors based on the GPS location.
Gardeners can also use their smartphone or tablets' built-in camera to make records of their springtime gardens. In addition to sharing garden successes with friends and family, these photographs can be used for planting reference when planting new bulbs in the fall.
Pulling weeds and planting seeds can double as a daily workout, as the average person burns between 200-400 calories per hour spent gardening, according to Livestrong.com. Gardeners can easily track not only their movements, but also sleeping patterns and how much they eat with UP by Jawbone®, a revolutionary wristband + mobile app available through Verizon Wireless.
With these tools, anyone can become a gardening pro. So, grab your trowel, garden gloves and bags of mulch and discover your inner green thumb during National Garden Month.
For more Verizon Wireless news, subscribe via RSS feeds in the right rail.