Celebrating 1,000 Blog Posts From the Verizon Wireless Midwest Area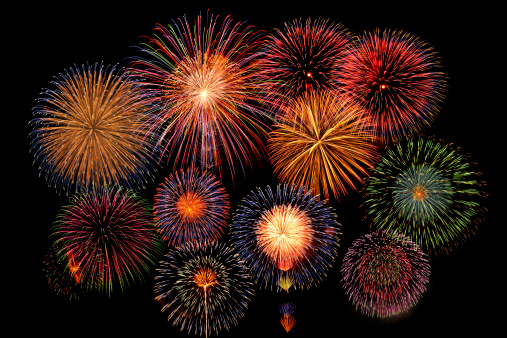 Today is an exciting day for the Verizon Wireless Midwest Area. We've hit a big blog milestone – 1,000 posts! This blog has grown tremendously since 2010. It went from an idea that we weren't sure would ever work, to a starting point on Tumblr, to a move over to WordPress, and, most recently, to a brand new design. And now, 1,000 posts.
We always like to celebrate our accomplishments and reward our readers for helping to keep this blog growing. Starting today and during the rest of the month, we'll have special content dedicated to hitting the 1,000 post mark.
Today, we highlight some of the most important Verizon milestones that have happened throughout the Midwest Area since 2010. If you live in the region and are connected with our MWA PR team, I'm sure you'll remember some of these accomplishments. Maybe you were event part of them. Read on to learn more about the progress and achievements we've made throughout the Midwest.
** Looking ahead – Coming soon, we'll announce charitable organizations that are part of our HopeLine® from Verizon initiative that will receive $1,000 grants.
Michelle Gilbert's Milestones
Super Bowl in 2011 – Super Bowl XLVI in downtown Indianapolis was the first Super Bowl game where fans and media could use smartphones and other devices that worked on Verizon's 4G LTE network. It was also the city's first time hosting the Big Game. Verizon Wireless – the official wireless service provider of the NFL – enhanced our network at more than 30 downtown venues, including major hotels and all the facilities where game-related events were scheduled. We also constructed new Wi-Fi systems at Lucas Oil Stadium and the convention center and made them available to all wireless users so any fan could surf the Web, share photos and use social media.
4G LTE candy bar giveaway events – To increase positive awareness surrounding the 2011 launch of 4G LTE in Michigan markets outside Detroit, we held the inaugural 4G LTE Candy Bar Giveaway at the Verizon Wireless Grand Rapids store on East Beltline. We gave away 100 4G LTE branded candy bars, four of which had golden tickets under the wrapper. The four golden ticket winners each received a new 4G LTE smartphone.
To coincide with the candy bar promotion, we held a "Follow Me To 4G Four-Mile Run." We teamed up with a nonprofit organization that supports survivors of domestic violence. They recruited four supporters who are avid runners to each run four miles starting and ending at the store. Verizon donated "4 Gs" ($4,000) in honor of each runner for a total gift of $16,000.
Pre-publicity for the event prompted a line of customers forming an hour before the store opened and a steady stream of people visiting the store throughout the morning. The store manager estimated the traffic was up 33% from a normal morning. The event was so successful that it became borrowed as a best practice across the Verizon Wireless Midwest Area.
4G LTE success in Kentucky – Verizon Wireless has beat its competitors to the 4G LTE punch in every market in Kentucky, either by launching our own network or by working with partners through our LTE in Rural America program. We were the first wireless carrier to launch our 4G LTE network in the major markets of Louisville and Lexington, as well as smaller markets, such as Paducah, Murray and Frankfort. We also collaborated with Bluegrass Cellular and Appalachian Wireless to blanket the Commonwealth with 4G. By combining their assets with Verizon's equipment and spectrum, these participating rural carriers were able to more quickly build and operate their own 4G networks. Thus, residents in many of Kentucky's smaller cities – including Bowling Green, Elizabethtown, Shelbyville, Berea, Grayson and Madisonville – enjoy the same 4G LTE speeds that city dwellers rely on.
Laura Merritt's Milestones
4G LTE in Parkersburg, WV is 500th market – In June 2013, we announced the substantial completion of our 4G LTE network build-out with Parkersburg, WV, designated as the official 500th market to launch the high-speed network. Parkersburg standing as the 500th market to receive 4G LTE is especially notable because it helped represent the growth of the nation's largest 4G LTE network beyond major cities and urban populations and into every corner of the country.
Festivities leading up to the announcement included, amongst other things, a citywide scavenger hunt giving Parkersburg residents a chance to win a 4G LTE smartphone or tablet. As part of the festivities, Verizon officials announced donations of $10,000 each to five local domestic violence organizations ($50,000 total). The donations were made possible through our HopeLine program. Verizon's network launch in Parkersburg served as a great opportunity to showcase the expansive service our network offers, while also showing that customers will continue to receive excellent coverage, even in smaller markets.
Verizon makes news with installation of wireless distribution system at The Ohio State University – The Ohio State University recently announced major improvements around campus in time for their first home football game. At the top of the list was the installation of a wireless distribution system (WDS), a solution that delivers Verizon's 4G LTE signal through a network of more than 1,300 small antennas strategically placed around the campus, including 278 at Ohio Stadium. These antennas grab the signal from an on-site base station and transmit it throughout the campus, providing stronger wireless reception at 4G LTE speeds.
Although other carriers are expected to join the WDS, Verizon is currently the only carrier onboard. The WDS project at Ohio State is currently the largest university implementation for Verizon in the country.
Verizon and Senator Jay Rockefeller announce plans to begin deployment of 4G LTE service in West Virginia in 2010 – As we prepared to rollout our new 4G LTE network in major markets across the country in late 2010, we held an event in Charleston, WV, where we announced that downtown Charleston would be among the first locations in the country to experience the high-speed wireless network. Verizon officials, along with Senator Jay Rockefeller and then Governor Joe Manchin, shared plans to aggressively expand our 4G LTE network throughout West Virginia with plans to launch in nine other metropolitan areas by the end of 2013. These included Huntington, Parkersburg, Wheeling, Weirton, Clarksburg and Beckley, as well as three markets where no previous 3G infrastructure existed (Morgantown, Fairmont and Martinsburg).
To further demonstrate our commitment to the state, we shared plans to invest more than $10 million to expand coverage of the Interstate 79 corridor. This expansion, completed in 2011, enables continuous calling from Charleston to Clarksburg and brought high-speed wireless services to nearly 65% of the state's population.
We continue to invest heavily in the state, just recently launching a distributed antenna system (DAS) in the West Virginia University stadium to improve customers' wireless experience at home football games.
Brenda Hill's Milestones
Verizon Wireless Keeps St. Louis Cardinals fans connected in fall 2011 – We brought out our own pinch-hitter during the Cardinals' playoff run in 2011 to ensure baseball fans in and around Busch Stadium wouldn't miss a call or have trouble sending texts, pictures or video highlights about the game. The COLT (cell on light truck), or temporary cell site, enables us to increase our network capacity for voice and data transmissions during special events where increased network demand is expected. The COLT added wireless voice and data capacity to the area when the Cardinals took on the Houston Astros.
The ability to meet or exceed network demand, even on a short-term basis, is part of our commitment to stay ahead of the growing need for Verizon Wireless' voice and data services. Since Verizon was formed in 2000, we have invested more than $390 million on network improvements in Missouri.
Assisting victims of Joplin tornado – Deadly tornadoes struck Joplin, MO on May 22, 2011. Verizon was the first national wireless carrier to respond with mobile towers, manpower, on-site communications capabilities and cash—a $50,000 contribution to the Southern Missouri Red Cross.
Our participation was covered by all major news organizations in the state and documented in a four-minute video taped on-site.
4G LTE milestones in Kansas
September 18, 2012: Kansas Governor Sam Brownback joined Verizon Wireless Region President Brendan Fallis to celebrate 4G LTE service in Kansas. The event was significant because 4G LTE service was activated in Hutchinson, KS, along with several other rural communities across the state, completing a series of rural launches.
June 21, 2013: We completed our last major 4G LTE launch in Liberal, KS. We held a "Flip the Switch" event at the Verizon store located in Liberal, hosting several members of the media, as well as local dignitaries. The significance of 4G LTE coming to Liberal wasn't limited to southwestern Kansas—Liberal was the only remaining major market in the Kansas/Missouri region to launch 4G LTE.
Karen Smith's Milestones
There have been several 4G LTE milestones in the Great Plains Region. On December 5, 2010, the Minneapolis-Saint Paul, MN area was one of the first 38 major metropolitan markets across the country to launch Verizon Wireless' high-speed 4G LTE network. Additional 4G LTE accomplishments include:
June 16, 2011: 4G LTE network launched in Sioux Falls, SD.
August 12, 2011: We launched cell sites with 4G LTE service for the Iowa State Fairgrounds.
August 18, 2011: 4G LTE network launched in Omaha, NE and Council Bluffs, IA.
September 15, 2011: 4G LTE network launched in Fargo, ND and Moorhead, MN.
Health and Wellness Center grand opening – On October 21, 2010, the Verizon Wireless Health and Wellness Center grand opening was held at the Mankato, MN Customer Service Center. The 3,800 square-foot facility is available to the employees who work at the center and in the surrounding area.
Verizon Wireless begins offering the iPhone from Apple – On February 10, 2011, customers flocked to Verizon Wireless stores in central and western Nebraska, eastern Iowa and North and South Dakota, where previously there was no or limited choice for the device.
First micro-cell sites in service in Midwest Area launched at 2013 Minnesota State Fair – The first micro-cell sites are installed on the Grand Stand and 4H buildings to bring additional 4G LTE capacity to fairgoers. These are in addition to the temporary sites brought in for the fair.
Andrea Meyer's Milestones
Marquette, MI is 400th 4G LTE market – In fall 2012, the community of Marquette, MI was selected as the 400th market to go live with 4G LTE. This was significant because it underscored our commitment to provide our high-speed network to every community—large and small—across the United States.
Marquette, located in Michigan's Upper Peninsula, has a population of approximately 21,000 people and is home to Northern Michigan University (student body of approximately 9,000). We held a community celebration to engage and inform consumers, complete with cheerleaders and the mayor of Marquette. We also gave a presentation of a $10,000 Verizon Foundation grant to the Marquette Women's Center. There was also a donation of technology to Northern Michigan University (20 Samsung Galaxy 2 tablets) and HopeLine check presentations to 10 domestic violence organizations—$4,000 per organization. It all culminated with the official switching on of 4G LTE in Marquette, using a large 4G "switch."
Verizon Wireless and NFL partnership – In an effort to help end domestic violence in the Chicago area and throughout Illinois, the Chicago Bears teamed up with Verizon Wireless' HopeLine Program. To help spread the message about the importance of domestic violence prevention, Chicago Bear Israel Idonije taped a special public service message in 2012 encouraging people to donate phones to HopeLine at retail locations. It was aired at Bears games throughout the year.
For the 2013 season, Roberto Garza has taped a public service announcement (PSA) in both English and Spanish. In Wisconsin, Jordy Nelson and his wife joined to participate in a PSA, and the Packers will continue the tradition of an on-going phone collection at Lambeau Field.
Do you remember any of these milestones, or were you part of the experiences? Let us know in the comments.
For more Verizon Wireless news, subscribe via RSS feeds in the right rail.to subscribe to all posts, or individual state news.