Celebrating the new Kansas City, Kansas Smart Store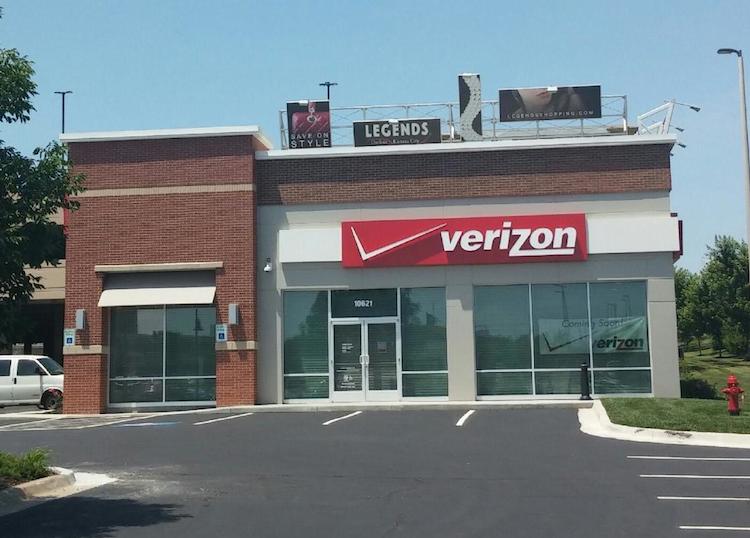 This post recaps a week-long celebration of Kansas City's newest Smart Store at The Legends Outlets in Kansas City, KS. Customers joined in on a wide variety of events, including device sweepstakes, community donations, food truck offerings and an appearance from a professional soccer player.
As part of the grand opening of the new Verizon Wireless Smart Store in Kansas City, KS at The Legends Outlets, we invited the community to attend a week of celebratory events.
The exciting week began with an appearance from Kansas City professional soccer player, Dom Dwyer. The soccer star stopped by the store on Tuesday, July 7 and greeted fans and customers. Dom signed autographs and snapped selfies while customers took tours of the new Smart Store.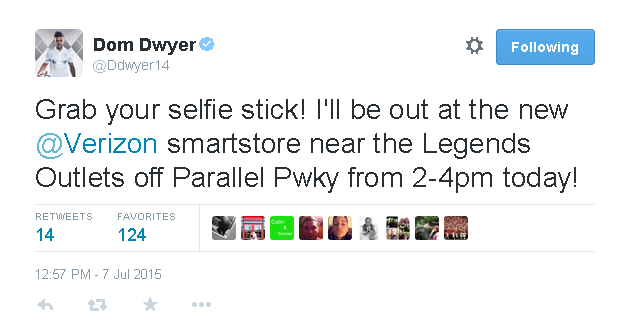 We then gave customers the chance to celebrate the store with some new tech. The #VZLegendsSweepstakes encouraged customers to stop by the store on Friday, July 10 to snap a selfie for Twitter to be entered to win one of six exciting prizes – an LG G4 4G LTE smartphone, a Nexus 6 for Android, a Fitbit Flex Wireless Activity + Sleep Wristband, a Bose SoundLink Color Bluetooth Speaker, a Belkin Netcam HD + or an iPlanet Selfie Stick.
The celebration continued with hourly device giveaways on Saturday and visits from Frosty Treat's Ice Cream and Coffee Cake KC food trucks.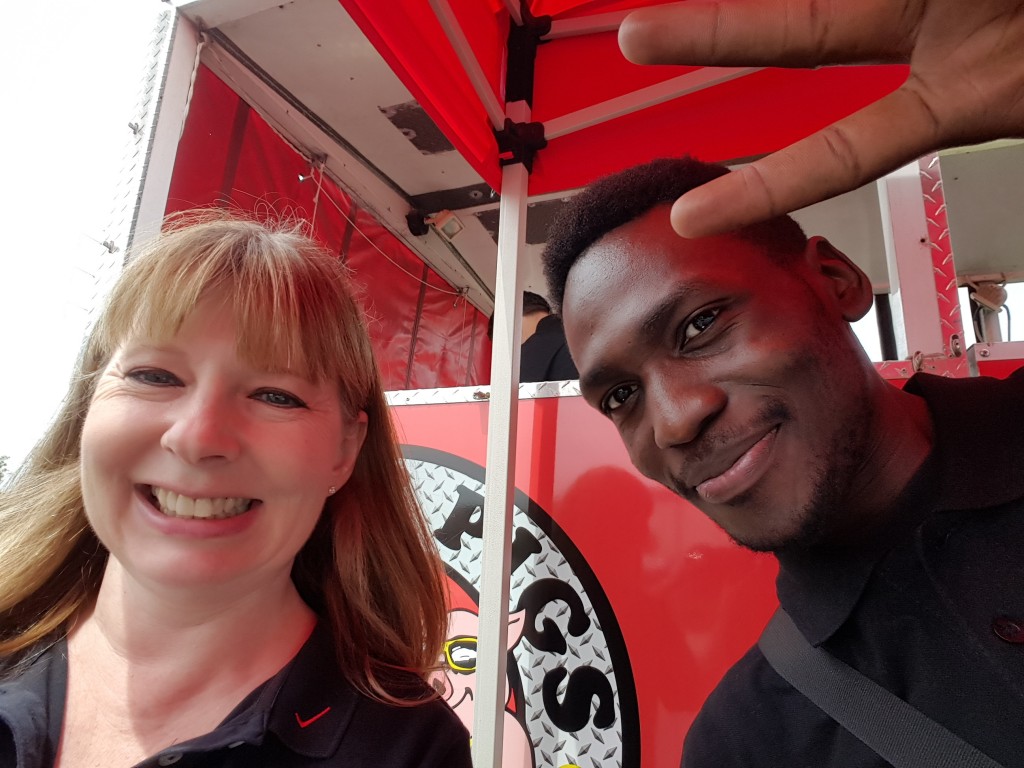 HopeLine from Verizon also awarded El Centro and Friends of Yates with a total of $5,000 in grants to support educational programming for domestic violence victims. Both agencies are essential resources to residents of Kansas City, supporting domestic violence victims and those in need of other community support programs.
El Centro's funding will support an economic empowerment program, working with families from financially stressed situations to provide them with the skills necessary to budget, build assets and save for a home or retirement, helping to break the cycle of poverty. Funds to Friends of Yates will support its elder abuse training, which is part of the agency's annual domestic violence symposium in Kansas City and will be held in September 2015.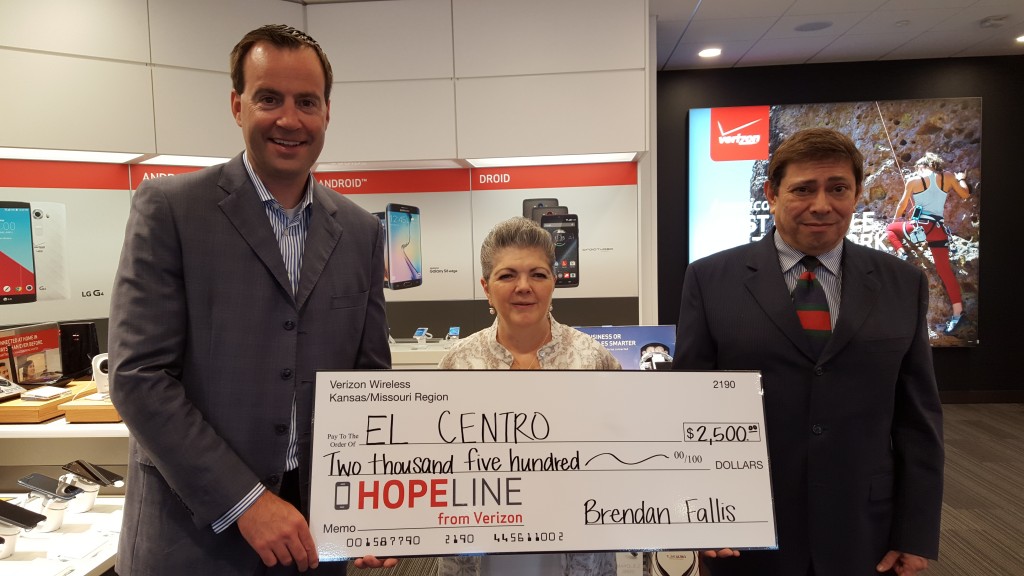 Region president Brendan Fallis was joined by representatives from both agencies for a check presentation on Friday, July 10, where he expressed our appreciation for the agencies' work in the community and stressed the importance the company places on giving back to the communities in which they operate.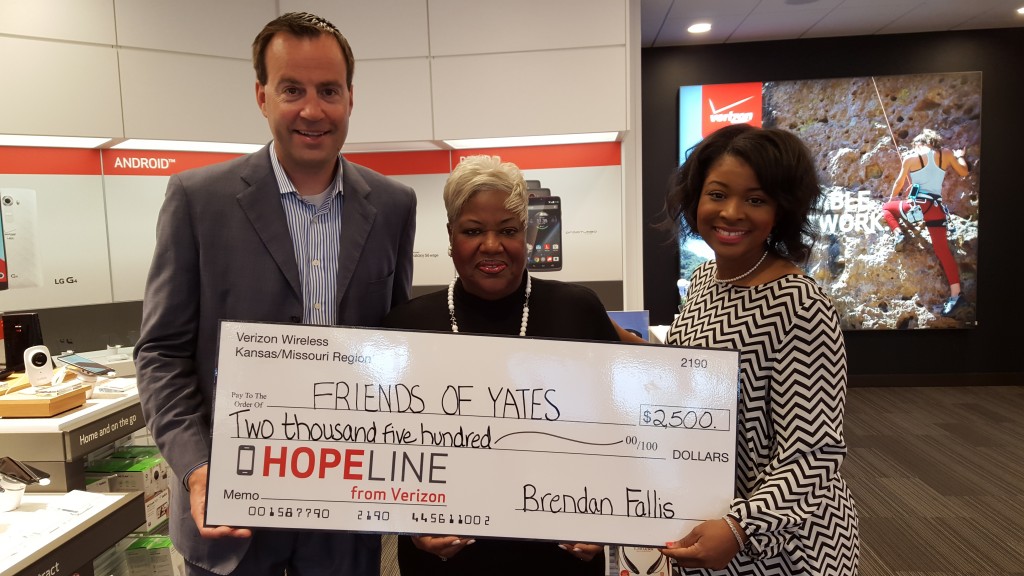 We also hosted a HopeLine phone drive at the new Legends Outlets Smart Store location. We encouraged customers to donate their no-longer-used phones and accessories, in any condition from any wireless provider. We then donate the collected devices, equipped with text messaging and minutes, to domestic violence shelters for victims in need.
Thanks to all who came out to our grand opening events! Stay in the know about upcoming Verizon Wireless events in Kansas and Missouri by following @brenhillspeaks.
For more Verizon Wireless news, subscribe via RSS feeds in the right rail.