Chicago Bear Roberto Garza Visits School For Show-N-Tell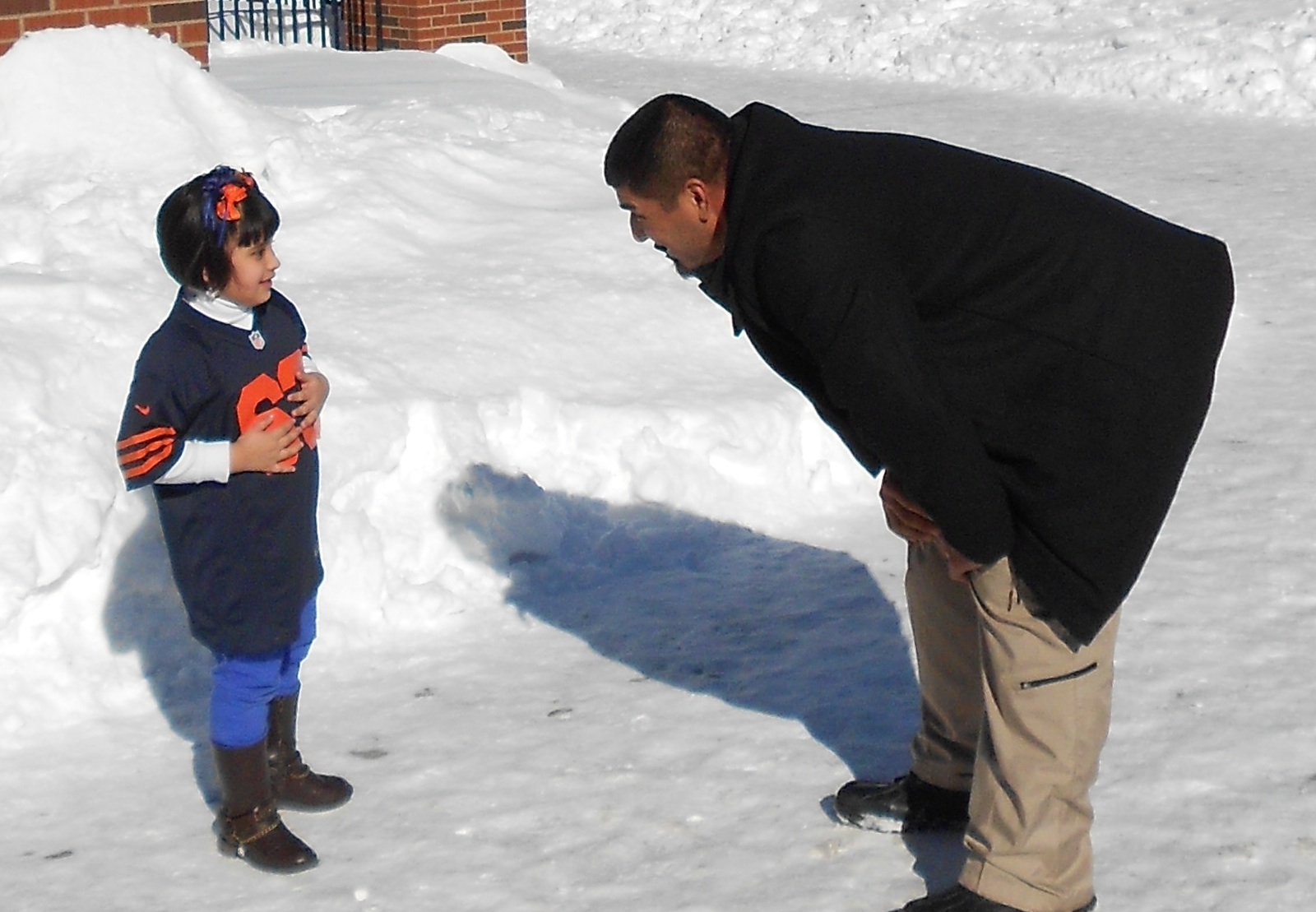 When you're in elementary school, show-n-tell is a big deal. Whether it's a pet hamster or favorite toy, it's a time for students to share something they love.
For Natalie Ruiz, a kindergartener at Falconer Elementary School in Chicago, her show-n-tell was a bit bigger than a hamster. Ruiz brought Chicago Bear Roberto Garza! She won the visit by entering a contest held at local Verizon Wireless stores last fall.
"We are honored to have this experience and hope more players follow in Roberto's path toward motivating our youth," said Veronica Vargas-Ruiz, Natalie's mother. "For him to take time out of his busy schedule to inspire our children who look up to sports figures is wonderful."
Natalie shared her visit with her brother Gabriel, a second-grader at the school. They both were decked out in Bears colors and talked with Garza about what it's like to be a football player, and life off the field. In case you're wondering, carne asada is his favorite food.
In addition to meeting with Natalie and her brother, Garza spoke with the entire kindergarten and second-grade classes at an assembly. He talked with the students about the importance of staying in school and always doing their best.
Thanks to Garza and the Chicago Bears for supporting their community and young fans!
For more Verizon Wireless news, subscribe via RSS feeds in the right rail.