How the Cincinnati Zoo App Will Keep Visitors Connected at Festival of Lights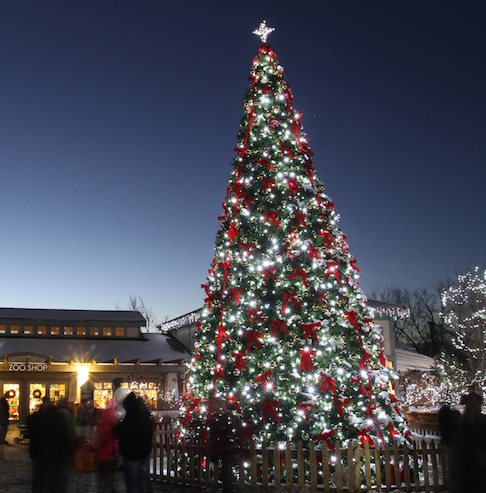 The Cincinnati Zoo & Botanical Garden may be the second oldest zoo in the United States, but as the world's greenest zoo, it's no surprise the attraction is ahead of the curve with technology.
With more than 1.5 million visitors annually, the Cincinnati Zoo wanted to add value to the visitors' experience by harnessing its vast educational and concierge resources into an app. It became the first attraction in Cincinnati and the first zoo in Ohio to launch an app.
With more than 500 animal species, the educational opportunities are endless and impossible to fit into one visit. The app includes loads of information on animals and exhibits that isn't included on all the signs in the exhibits, which also gives visitors a way to connect and learn more about animals from home.
One of the best features within the Cincinnati Zoo app is a GPS-enabled map that makes the zoo easier to navigate. Without relying on paper maps, visitors can curate their own experience by finding exhibits and dining. While at the zoo, you can find friends on the map, as well. It will be especially helpful during the Cincinnati Zoo's Festival of Lights this holiday season, where the zoo is decorated with more than 2 million LED lights.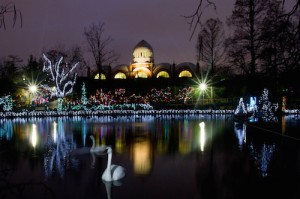 The opening night of the Cincinnati Zoo Festival of Lights.
Other features on the app include social sharing tools, and even an up-to-date schedule that allows visitors to create their own schedule. The zoo can also send push notifications to visitors.
The app, which has been used by more than 80,000 people since its launch in March 2011, allows users to share their visits on Facebook and Twitter, create photo postcards to put themselves in a scene to send to friends, buy tickets and memberships, donate to the zoo, watch videos and read the zoo's blog.
Outside of the Cincinnati Zoo app, the zoo has been using technology in many other exciting ways. The zoo team uses a GoPro to go underwater, on the backs of cheetahs and in the air attached to a drone. In a masterful move, the zoo was able to capture footage of fishing cats underwater to break down their technique.
The zoo's team has been using iPads to record animal behaviors for research studies and their cameras to share footage of newborn lion cubs. The social media team also live tweets births of animals, and in the case of a baby giraffe, let followers on the Internet help choose a name.
In a world that's so connected, it's great to see animals can be in on the fun, too!
For more Verizon Wireless news, subscribe via RSS feeds in the right rail.