Cloud Computing Helps Shipping and Distribution Industry Better Navigate from Shore to Store
Cloud Computing Helps Shipping and Distribution Industry Better Navigate from Shore to Store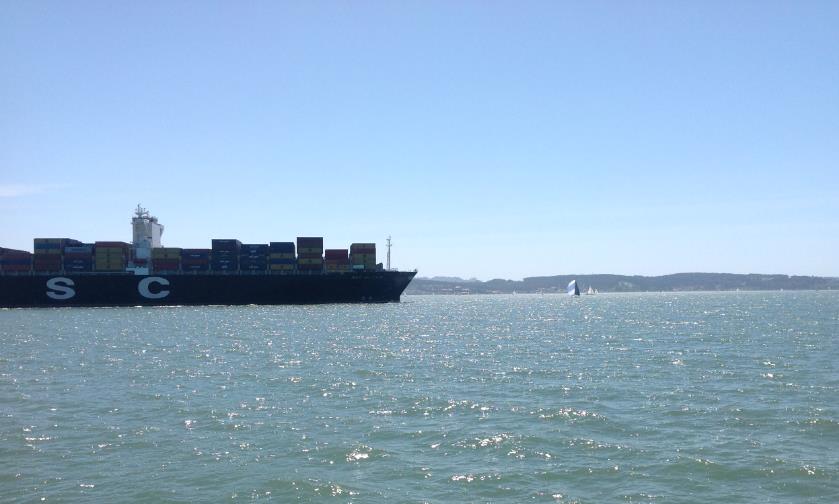 As illuminated in Verizon's State of the Enterprise Cloud Report last year, 2013 represented a tipping point for cloud adoption across many industries as more organizations found themselves in a place where the economic benefits, operational efficiencies and flexibility were too attractive to ignore. The shipping and distribution industry was no exception given the logistical hurdles and complex IT requirements for moving goods and cargo quickly, reliably and securely through a global supply chain, all while managing personnel and vessels that are constantly on the move under often challenging conditions.
I caught up with John Edmunds, managing director of Cloud Solutions with Verizon Terremark, for insights into cloud adoption by the distribution industry. We discussed how a sound and secure shared data management solution creates an efficient ecosystem for integrating the numerous software applications required to move cargo across vast oceans from shore to store. From managing schedules, routes and hazards while aboard ship to communicating with the home office, manufacturers, distributors and other partners, a cloud solution offers an integrated, unified platform for leveraging applications offered by service providers as opposed to having to buy, operate and maintain in-house IT infrastructure and application software. In addition, integrating the numerous applications that shippers rely on such as CRM (Customer Relationship Management) and ERP (Enterprise Resource Planning) can offer greater near real-time visibility into supply chain activities for all parties.
Additional business drivers for cloud adoption by the shipping industry include the ability to scale up or down on-demand, expansive network access and location-independent resource pooling which are all required for managing ship to shore data synchronization. Peak shipping seasons such as the holiday time demand can be accommodated with higher data capacity which can be financed as monthly operating expenses rather than a large capital outlay. Further, the expansive network access inherent in hosted solutions allow shipping crews to input data into on-board databases for real-time synchronization with an onshore system so that both ship and shore are working with the same updated information logs. Also, sharing pooled resources can drive down operational costs which can then be shifted to other core business expenses.
Perhaps one of most significant drivers for cloud adoption across the shipping industry according to Edmunds is disaster recovery. Transporting high volumes of valuable cargo over sometimes treacherous waters and through weather systems that have become increasingly volatile in recent years, not to mention the potential for intentional sabotage or human error, can create a 'perfect storm' for which business continuity solutions are extremely critical. Storing data in a centralized and secure location onshore helps to manage risks and protect organizational information should a ship become compromised.
For more information on business solutions for the transportation and distribution industry, click here.
Editor's note: Want to be sure you don't miss out on other important news and information like this? Subscribe to the Verizon Enterprise News Center now, using the 'Subscribe to News' field at the top of the right column of this page.