5 Connected Car Trends to Watch in 2015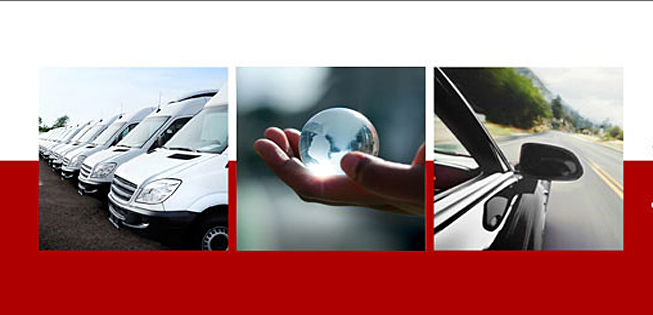 The car is quickly becoming the coolest mobile device we own — just ask the 16,000 decision makers and influencers attending the LA Auto show this week to discuss the latest technological advancements in connected cars. Among the trend spotters is Kevin Link, senior vice president at Verizon Telematics, who says that in 2015 more mainstream automakers will adopt connected car and other advanced technologies. Here are Link's five auto technology trends to watch for in the coming year.
The number of vehicles that include a telematics option will increase: There are 14 automakers that control 80 percent of the car market globally and each one of them has a connected-car strategy. In 2015, we'll start to see these strategies apply to more car models as connected features, such as high-end navigation, telematics and infotainment, are included as standard options.
Advanced technologies will become a precursor for autonomous vehicles: Future-forward car manufacturers will start to push the envelope on enhancing advanced technologies such as adaptive cruise control and lane departure warning– further setting the stage for autonomous vehicles.
Competition for off-the-shelf aftermarket solutions will intensify: Overall, adoption for connected cars remains relatively low. For example, 200 million cars in the U.S. are not connected. The coming year will usher in more competition for solutions to benefit the aftermarket.
4G LTE will become the de facto standard and Wi-Fi in the car will become a reality: Often lauded as the early adopters, high-end auto makers will set the course when it comes to 4G LTE and Wi-Fi hotspots in their car deployments as a future-proofing mechanism. While the amount of bandwidth that comes with 4G LTE may not be needed by all drivers, automakers do not want to be faced with a situation down the line where they are required to migrate from 3G to 4G because their models have suddenly become antiquated. Meanwhile, demand for mobile Wi-Fi hotspots is increasing as rear-seat entertainment — in the form of tablets and mobile computers — becomes a "must-have" for parents of small children, limo drivers, field service workers, etc.
Wider integration between connected cars and the Internet of Things: As the Internet of Things becomes more prolific, location and intent will be central to identifying drivers' algorithms, thereby making the car the proxy for delivering on the promise of the "connected lifestyle." In other words, intelligent technology will continue to embed itself into peoples' day-to-day lives, changing how they engage with the world including the driving experience.
Visit Verizon Telematics to learn how Verizon delivers world-class connected services through a flexible telematics platform, allowing for the quick adoption of new services and products.