Celebrating Black History Month at Corliss High School in Chicago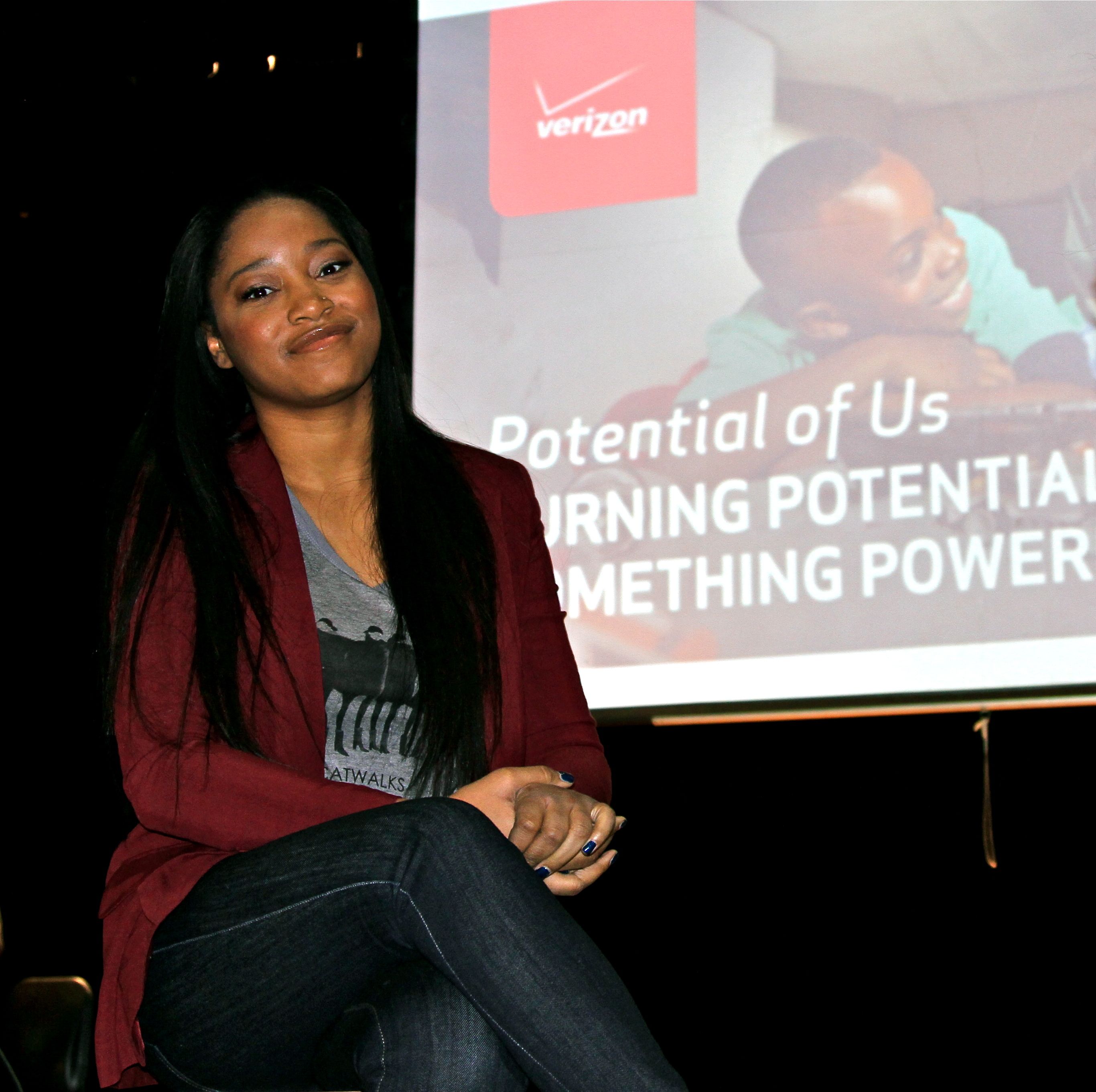 Students at Corliss High School on Chicago's southwest side received a special presentation for Black History Month through Verizon's "Potential of Us" program.
As part of the program, Chicago-area actress Keke Palmer, actress from Akkelah and the Bee and Barbershop 2, was on hand for a special assembly to shine a spotlight on the achievements of the students.
At the assembly, four students shared "Vision Boards" they created on Pinterest. The project was intended to help students visualize the rewards their hard work can deliver by establishing goals for the future, including pictures of colleges they'd like to attend, a job they'd like to attain, places they'd like to visit and a home they'd like to own.
Following the spotlight on their goals, the students erupted – literally – at the sight of special guest Keke Palmer. Palmer talked to the students about her life experiences and following her heart to reach her dreams.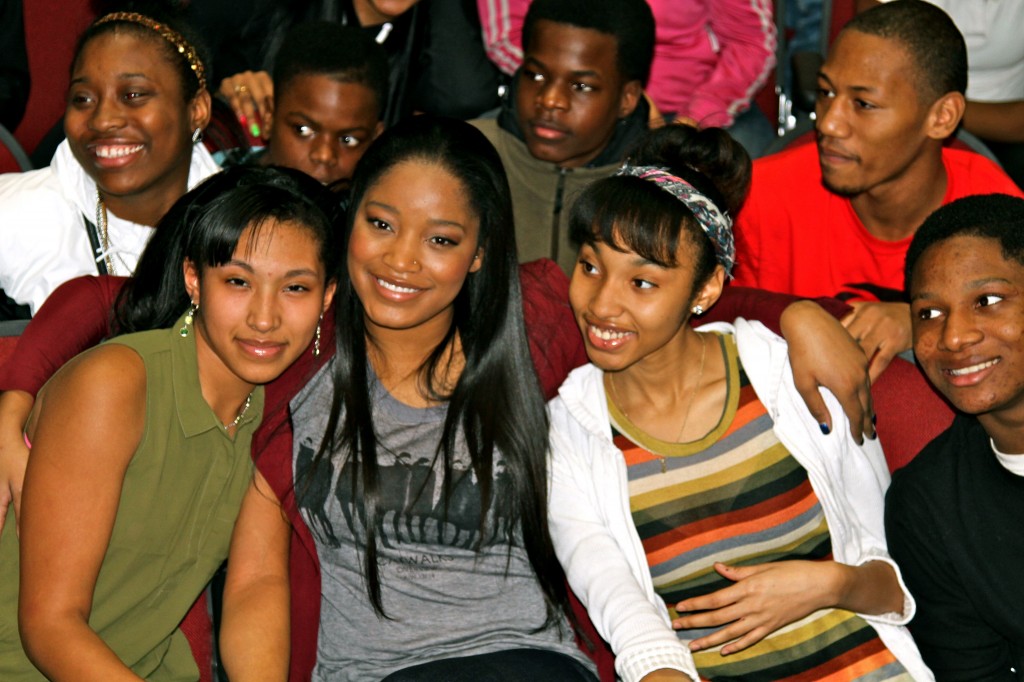 "You have the free will to believe you can get anything you want on this earth," Palmer told students. "You just have to go out and get it."
After the assembly, students also received some one-on-one time with their Verizon mentors to share their Vision Boards.
"The program we have with Corliss shines light on the potential for greatness in the future combined with the reality that hard work and dedication is required to make the best of every opportunity!" said Jim Zmich, associate director-National Strategic Sales for Verizon Wireless.
"My mentee, Todjay, is a freshman at Corliss, and I was impressed to hear about his interests, hobbies, and to see him light up while he shared his dream of becoming an NBA player. I am confident he will be successful in school, sports and life in general. Todjay's willingness to learn combined with his positive outlook are key factors that will contribute to his ongoing accomplishments," said Zmich.
Corliss High School is one of five Early College STEM Schools (ECSS) available in the Chicago Public School system after a program launched by Mayor Emanuel in 2012. Each school in the program is focused on curriculum designed to develop skills necessary to be prepared to find employment and achieve in the 21st century workforce.
Since the program's launch, Verizon Wireless has been paired with Corliss High School to mentor students and map the engineering and technological skills needed to achieve today and uncover career opportunities tomorrow.
"Verizon Wireless is committed to working with the students at Corliss High School to help them imagine an unlimited number of options available for their futures," said Brian Pascoe, president, Illinois/Wisconsin Region, Verizon Wireless. "Our team is looking forward to helping guide them to make their visions come true."
For more Verizon Wireless news, subscribe via RSS feeds in the right rail.