How Blogger Cris Goode Lost 56 Pounds With Help From Verizon Technology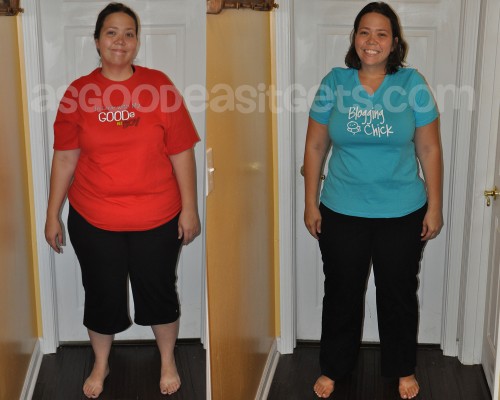 This is a guest post from Cris Goode, a blogger from the Midwest who blogs at GOODEness Gracious and As GOODe As It Gets.
It's hard to believe it's been a year since my husband and I set out for our Year 2 Change. We decided to set aside an entire year to lose the weight for good, or GOODe, as we say on AsGoodeAsItGets.com.
The year held many ups and downs, but in the end, I lost 56 pounds and gained a whole new perspective for this struggle I have had most of my life. And, as I now continue on my journey to lose the rest of this weight, I'm also glad for the tools I gained along the way and still use on a daily basis.
Technology has played a big role in my weight loss journey thus far. From my smartphone (and apps) to my Fitbit One that I wear daily, technology supports my efforts and serves as a gentle reminder of how I'm doing each day.
My journey got a jump start by using my smartphone to track all my calories and calculate the calories in my recipes using the Lose It app. I love being able to literally scan in the barcodes of my ingredients and cook a home-cooked meal—all while keeping tabs on exactly what I'm consuming. Lose It also connects to my WiFi Scale and Fitbit One to automatically keep my calorie allowances customized to my weight and activity levels.
One of my biggest challenges is getting enough activity in during the day. With deadlines and the online obligations of my job, I find myself focused on getting things done, and I totally forget to keep myself active throughout the day. This is where the Fitbit has become critical to my health. I check it several times a day, and when I look down and see I've hardly moved, it kicks me into gear and I get moving.
My journey is far from over, but with the right mindset and right tools, I know I can accomplish my goals. Big thanks to Verizon for supporting me and my family with the tools to make our goals a reality this past year!
For more Verizon Wireless news, subscribe via RSS feeds in the right rail.