DAIS Celebrates Years of Empowering Domestic Violence Victims with HopeLine Donation
HopeLine from Verizon Wireless recently made a $20,000 donation to Domestic Abuse Intervention Services (DAIS) in Madison, WI to help expand its community education and training programs throughout Dane County and support its emergency shelter program.
The presentation was made during the organization's annual Celebrate Independence! Luncheon, when more than 720 people came out to support the mission of DAIS and share in celebrating the impact it's making in the community.
"We are so very grateful to have received this generous grant from the HopeLine program," said Emily Barnes, director of development and communications. "This support will help serve hundreds who need emergency shelter in our community due to domestic violence, as well as help us educate more people about the cycle of violence."
During the event, DAIS challenged its supporters to use the Verizon HopeLine donation as encouragement to show their own support. According to Barnes, the organization was able to raise a staggering $140,000.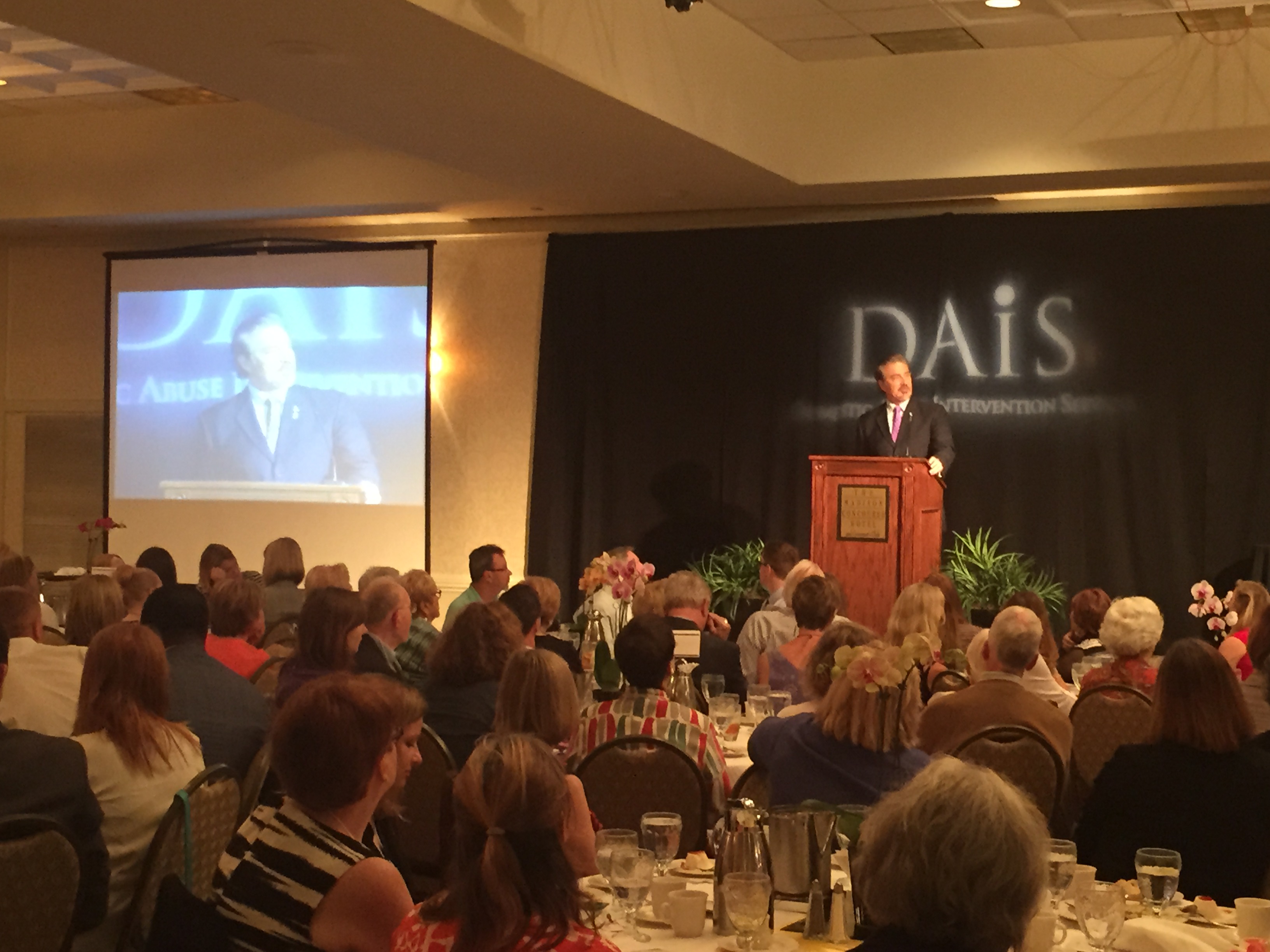 Also featured at the event was film actor, domestic violence advocate, survivor and author of A Private Family Matter, Victor Rivas Rivers, who shared his harrowing experience about living with his abusive father. Victor also shared about how through the help of caring adults and friends he was able to break the cycle of abuse. Victor is a spokesperson for the National Network to End Domestic Violence.
"People ask me why a man is speaking out so vocally about domestic violence awareness," said Victor. "But domestic violence isn't a woman's issue. It should be everyone's issue."
DAIS is the only organization in Dane County to provide a domestic violence shelter, as well as a variety of support services, for victims and their families:
DAIS operates a 24-hour help line that takes more than 11,000 calls per year.
In 2014, DAIS provided 13,000 shelter nights to victims of domestic violence and their children.
DAIS completed 200% more healthcare trainings in 2014 than in 2013.
DAIS remains a strong, growing and vibrant organization because of partnerships and the nearly 165 volunteers supporting it. Financial support will continue to allow DAIS to empower those who need help and put meaningful strength back in their lives.
For more Verizon Wireless news, subscribe via RSS feeds in the right rail.