Day 2 at Mobile World Congress—Nicki Palmer shares her thoughts
Every day through Thursday this week, Verizon network leaders will share their reflections of this year's Mobile World Congress. 
Full Transparency
More of our content is being permanently logged via blockchain technology starting [10.23.2020].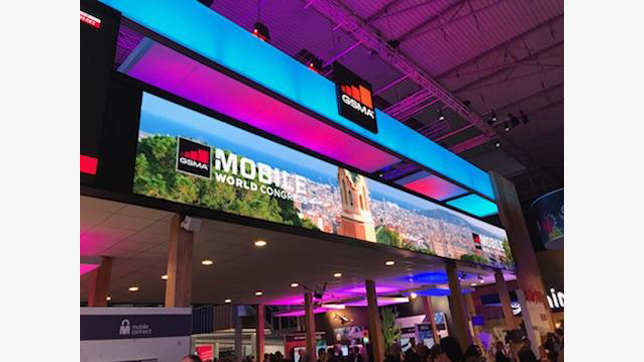 By Nicki Palmer, chief network engineer and head of wireless networks at Verizon 
Greetings from Barcelona and Day 2 of Mobile World Congress. This is the second in a series of posts from Verizon Network leaders. You can see Hans Vestberg's story here.
If you're not familiar with Mobile World Congress, it's an impressive display of new products and technologies, and glimpses of what's to come from wireless and technology companies from around the world. And no surprise, 5G is playing a prominent role in each of the conference's eight exhibit halls.
But MWC18 is more than a place to showcase what's happening in the wireless industry. It's also an opportunity to help shape its future.
My colleagues here at the event spent the day meeting with technology and business partners from across the globe – discussing ways we can work together to continue to advance our technologies and to make 5G real! Verizon is already well-positioned to be the first to bring both fixed and mobile 5G solutions to the U.S., and our partners are committed to helping us do that. I think my biggest takeaway from MWC18 so far is how so many companies around the world are focused on developing 5G solutions and how well positioned Verizon is to make it a reality for our customers.
The cornerstone of our strategy is to provide our customers with the best network experience. Verizon has always been on the forefront of technology and innovation. That first mover advantage has served us well, and has led the competition to play catch up. 5G is no different.
Today, I had the privilege to serve as keynote speaker for a Fierce Wireless event on 5G, and yesterday,  participated on a panel discussing network investment – in particular, our strategies around spectrum allocation, fiber deployment and our industry-leading small cell/densification plan, and how they support our network performance today and set the stage for our 5G deployment. It also provided the opportunity to talk about something very important to me: Verizon's commitment to using our technology to support education nationwide, especially STEM education for young women. Our technology can be a game changer and I'm very proud of everything we're doing in that arena.
It was also great attending some events especially for women leaders. On Monday evening, the Global Telecom Women's Network (GTWN) held a reception, and tonight, Cisco Connected Women gathered to discuss the importance of mentoring.Mobile World Congress continues through Thursday. Tomorrow you'll hear from SVP and Chief Technology Architect Ed Chan about his impressions of the event. Ed and I recently sat down to talk about 5G in this podcast. Take a listen…