Let Decorating Apps Help Plan New Décor This Fall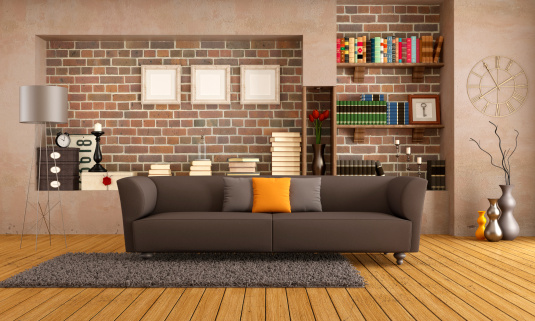 Fall is a time for change. The leaves change, a new school year begins and a new football season gives teams a fresh start. With all the change fall has to offer, it's the ideal season to make a home feel new again. You have access to a number of terrific decorating apps for smartphones and tablets that make adding new elements to your home décor fun and easy.
Start by choosing a wall color. A new coat of paint can freshen up any room. My Pantone App ($9.99 for iOS) has more than 13,000 Pantone colors to help anyone find the perfect color.
Have the ideal color but wonder what it would look like on the walls? The Wall Painter App ($0.99 for iOS) can help with just that. The app uses single touch to paint the walls of any home using computer vision and intelligent object detection. The app allows colors to be picked using paint chips or photos from the phone's camera roll.
For Android users, the ColorSmart app (free) lets you choose from hundreds of colors and preview the color on walls of different rooms. Once the color is chosen, it can be difficult to know the right amount of paint. Apps Paint Calculator (free, iOS) and Wall Paint Calculator (free, Android) help calculate the perfect amount of paint - ensuring no one runs out with half a wall left to paint.
Now that the wall color is in place, create a floor plan with the Floor Plan Creator app (free for Android). The app allows for home floor plan creation using augmented reality capture. For iOS users, the RoomScan app (free for iOS) creates floor plans of any room by touching the phone to the walls.
Once the layout is done, use SnapShop (free for iOS) to virtually place furniture. SnapShop is easy to use and shows how the room will look once the furniture is moved. For Android users, Happy Measure 3D (free) also allows for virtual furniture placement. You can create 3D models of furniture and then virtually place them anywhere in the room. With these apps, you no longer have to wonder what the couch would look like against a different wall. These apps can both be used on furniture already in the room or for furniture in a store.
Redecorating has never been easier. Gone are the days of wondering what the room would look like with a different color or different couch. Gone are the days of painting an entire wall, only to realize the color doesn't work or the furniture doesn't fit. Embrace the change of Fall and make a home feel new again with these decorating apps.
Have you used any of these decorating apps, or others?
For more Verizon Wireless news, subscribe via RSS feeds in the right rail. to subscribe to all posts, or individual state news.