Deep Fried Awesome at Iowa State Fair Captured With iPhone 5
This is a guest post from Emily Nichols of The Dish on Des Moines. Emily is the curator, foodie, photographer and writer behind The Dish on Des Moines – a popular food and event blog based out of Des Moines, IA. Follow her @thedishondm on Twitter.
Annually, more than one million food-on-a-stick lovers pack the Iowa State Fair for 10 days of deep fried treats, oversized animals, twirling rides, blue ribbon competitions and top-notch tunes. For the past 20+ years, I've enjoyed the food, attractions, exhibits, people watching and concerts at the Iowa State Fair.
This year was no different—except I took my iPhone 5 and captured some of the fun-filled, mouth-watering moments of my annual trek to the fair.
The Iowa State Fair has been a tradition in Iowa since 1854. It is now home to the world's largest livestock shows, the always popular butter cow, the state's largest art shows, concerts by local artists and great musical talent like Styx, Florida Georgia Line and Lady Antebellum, plus crazy contests like the Beard Growing Contest and Ladies' Husband Calling Contest—and of course, the country's largest state fair food department (about 900 different classes!).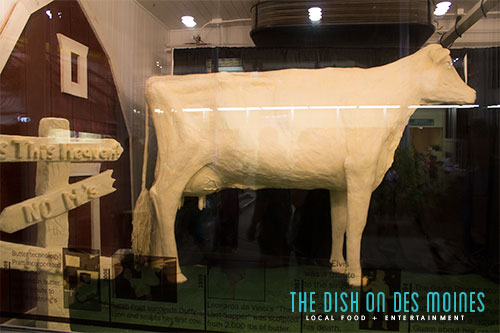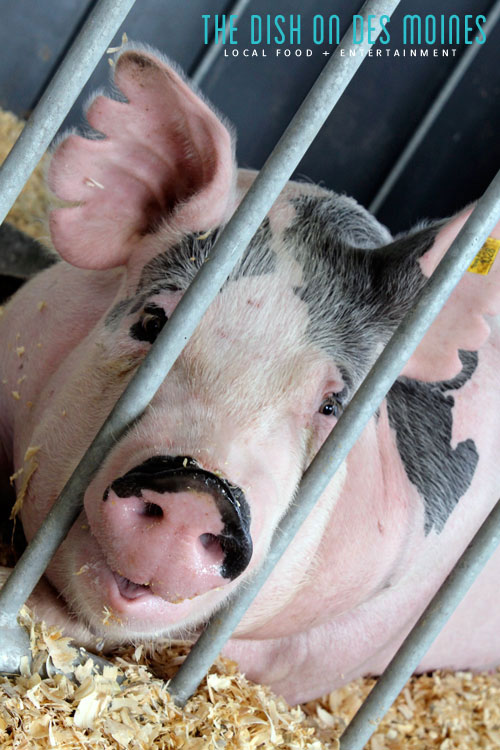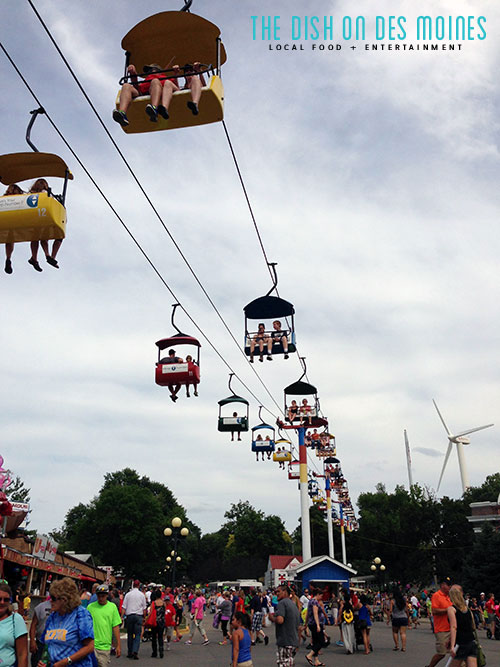 As you can imagine, eating is one of the favorite pastimes at the fair. You're bound to work up a hunger after walking around the 445 acres of the fairgrounds, so try a few of the nearly 70 foods on-a-stick or legendary frosty ice cream treats from the Dairy Barn or Bauder's (try the peppermint bar).
This year, I downloaded the Food Finder app, which worked like a charm. The app categorizes the foods, vendors and even healthy options for easy browsing and shows where the foods are located on a map of the fairgrounds.
My husband and I tried one new item and indulged in our traditional fair foods this year. We tried out the Smoked Brisket and Bacon Mac 'n Cheese (new in 2014) from The Rib Shack for only $3. We quickly determined it was a completely delicious new find made with creamy cheese, spiral noodles and chunks of bacon and brisket. The second item on the menu was a hand-dipped, fried to perfection, corn dog. I have to eat one of these every year.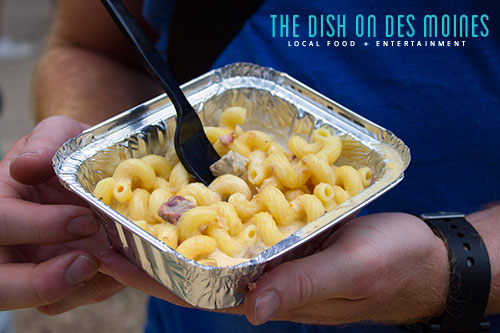 We also enjoyed chocolate chip cookie dough and strawberry shakes from the Dairy Barn, a free hard-boiled egg on-a-stick, freshly squeezed lemonade…times two (we had to find the best one, right?), breaded and deep-fried Oreos, ice-cold beer from the Iowa Craft Beer tent and corn on the cob doused with butter and seasonings.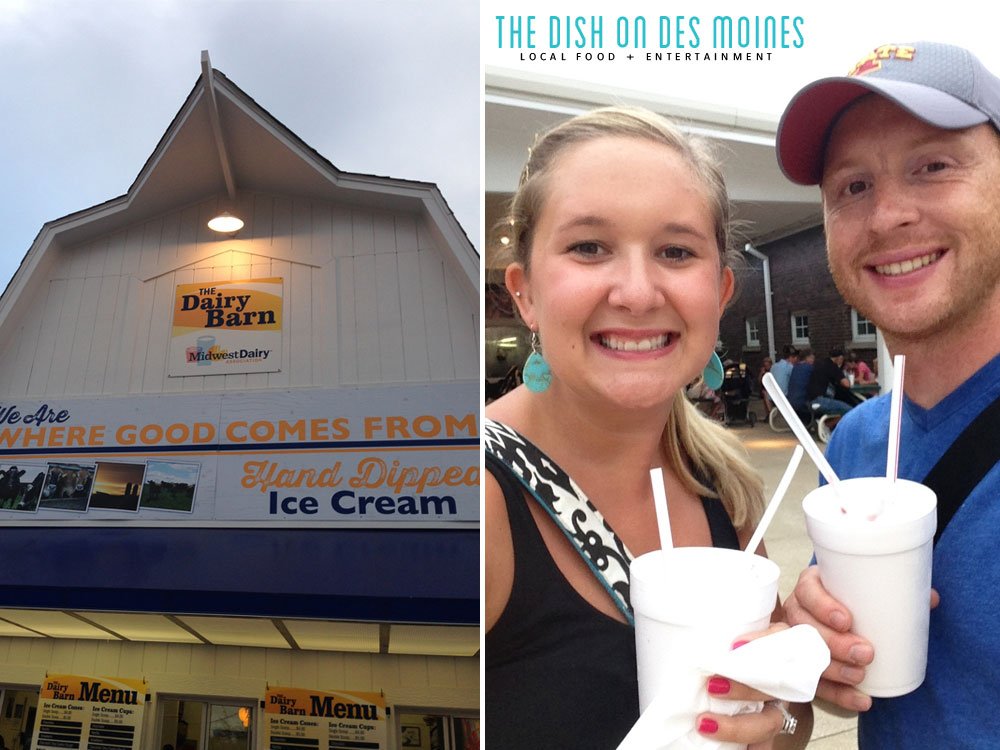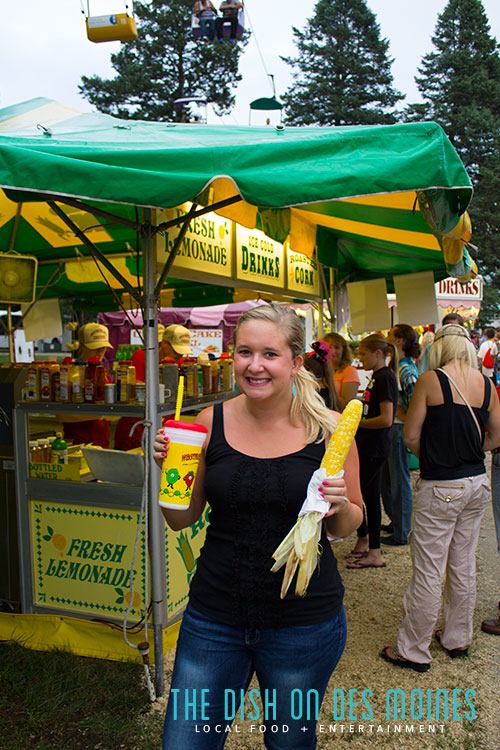 And then the food coma set in. So much delicious food, so little…stomach room.
You really have to experience the fair for yourself. The 2014 Iowa State Fair is open Aug. 7–17 in Des Moines. Bring a healthy amount of cash for food, rides and games. Wear comfortable clothing and shoes. And be careful where you step…trust me. Because "nothing compares to the Iowa State Fair."
For more Verizon Wireless news, subscribe via RSS feeds in the right rail.