Distracted Driving Awareness Month: Creating Safe Phone Zones in Illinois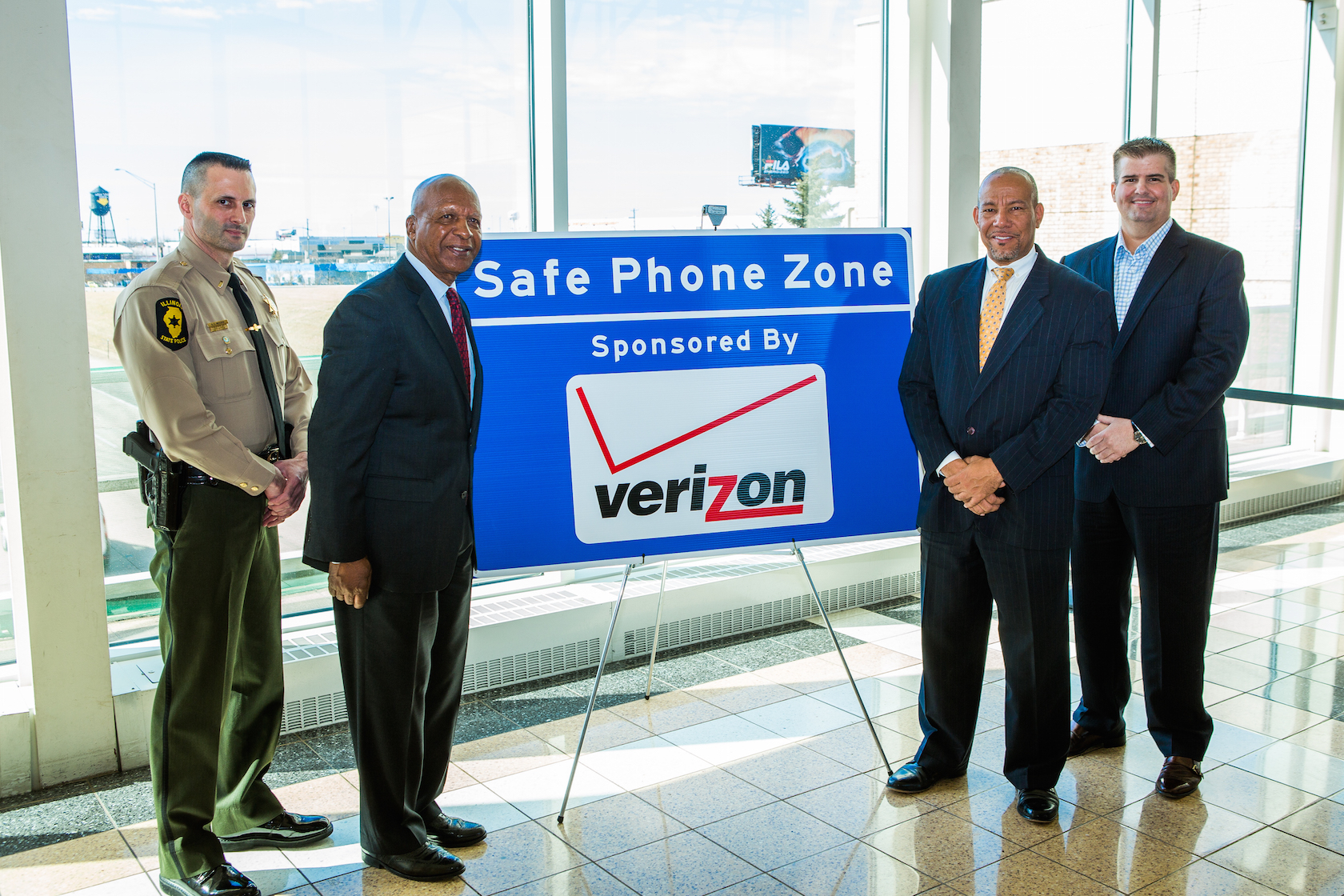 Distracted driving is a very serious issue, and one we feel very strongly about. Since 2000, Verizon Wireless has led the wireless sector in supporting laws to eliminate driver distractions through our support of state and federal legislation to ban hand-held texting and e-mailing while driving.
April is Distracted Driving Awareness month, and in Illinois, we've made a special announcement in partnership with the Illinois Tollway to provide an alternative solution to distracted driving. Starting this April, six Illinois Tollway Oases will be signified with signage as Safe Phone Zones. These Zones will offer a resting place for drivers to safely use their mobile phones off the road.
"Distracted driving is a major concern," said Brian Pascoe, president, Verizon Wireless Illinois/Wisconsin Region. "At Verizon, we're proud to work with the Illinois Tollway to promote Safe Phone Zones at the oases where motorists can answer texts and make phone calls – all in a safe and convenient environment."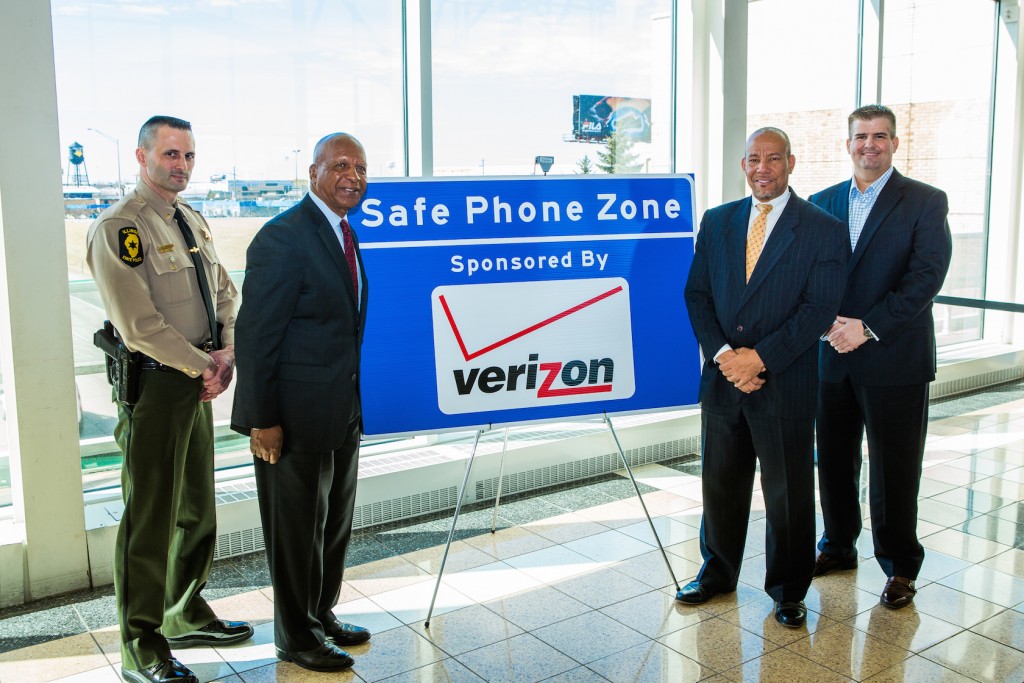 Pictured, left to right: Bob Meeder (Illinois State Police), Jesse White (Illinois Secretary of State), Mike Stone (Illinois Tollway) and Mike McMahon (Verizon Wireless), kick off Distracted Driving Awareness Month with an announcement of new Safe Phone Zones available at six Illinois Tollway Oases.
Some facts about distracted driving:
At any given daylight moment across America, approximately 660,000 drivers are using cell phones or other electronic devices while driving, a number that has held steady since 2010. (National Highway Traffic Safety Administration, National Occupant Protection Use Survey)
Five seconds is the average time your eyes are off the road while texting. When traveling at 55 mph, that's enough time to cover the length of a football field blindfolded. (Virginia Tech Transportation Institute)
Engaging in visual-manual subtasks associated with the use of hand-held phones and other portable devices (such as reaching for a phone, dialing and texting) increased the risk of getting into a crash by three times. (Virginia Tech Transportation Institute)
"We encourage drivers to always focus on the task at hand when they're behind the wheel and avoid doing anything that takes their attention off the road," said Illinois Tollway Executive Director Kristi Lafleur. "We want Tollway customers to arrive safely at their destinations, and this program enhances our ongoing efforts to promote roadway safety."
Safe Phone Zones can be found at four locations on the Tri-State Tollway (I-94/I-294/I-80): Lake Forest, O'Hare, Hinsdale and Chicago Southland Lincoln in South Holland, as well as on the Jane Addams Memorial Tollway (I-90) in Belvidere and on the Reagan Memorial Tollway (I-88) in DeKalb. For a map of oases locations, visit the Illinois Tollway's website at www.illinoistollway.com.
For more Verizon Wireless news, subscribe via RSS feeds in the right rail.