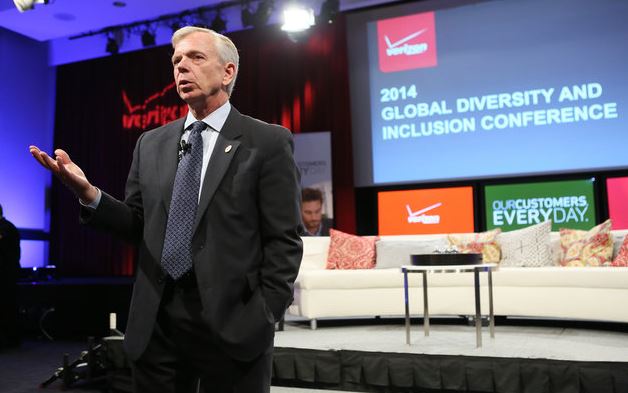 At this year's Global Inclusion and Diversity Conference, Lowell McAdam, Chairman and CEO of Verizon, not only acknowledged the uniqueness that each employee brings to the company, he also addressed the level of diversity at the top, particularly among the Verizon Board of Directors.
"We have eleven board members, seven of whom are either female or diverse. We have one of the most, if not the most, diverse boards of any of the Fortune 100 Companies."
McAdam acknowledged that the numbers don't motivate him; instead, he believes that diversity goes beyond gender, race and culture to harness a nuanced form of diversity: the diversity of thought.
"I see the advantages of having one of the most diverse corporate boards. When I sit around the table with our Board of Directors, I've got people who have worked in Silicon Valley, in South America and in Europe. When you bring them together, it's the diversity of thought that motivates me."
Following McAdam's remarks, other senior leaders at Verizon went on to emphasize the critical role diversity plays in growing the company's innovation capacity.
Upon the close of the conference, the message was clear: our economy is one that is driven by innovation and technology. By harnessing the power and potential of diversity of thought, we, as a company and society, benefit from so many more ideas and unique perspectives that were once unimaginable.