Do People Like Reading Tech Product Reviews? You Bet!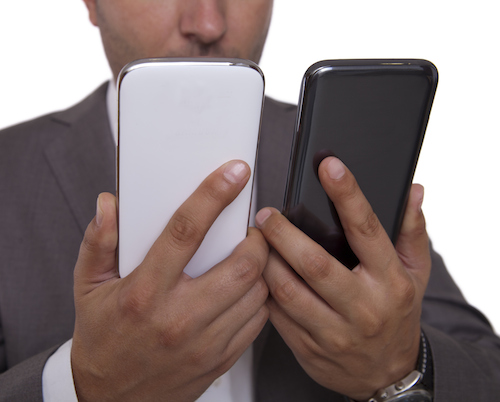 Indiana's top tech reviewers know that people are hungry for information about how gadgets and accessories work. Readers, they know, are looking online voraciously for independent tech product reviews from people who aren't paid to post, which can skew the advice and insight.
We asked The Gadgeteer, aka Julie Strietelmeier, and Mr. Noobie, aka Patric Welch, about their top tech posts and why the demand remains high for this type of content.
Of Welch's top ten posts for 2014, three included Verizon products — the Verizon Ellipsis 7, Netgear Push2TV and Fitbit Force.
Here's how he gathered the info:
"As anyone who blogs already knows, the ones you think will be hits are usually the duds and the ones you think are duds often turn out to be the hits. How did I pick my 10 most popular blog posts from 2014? Well, I certainly didn't go back and re-read each one. That would take too long, and it would only be my opinion on which ones were the best. Instead, I used Google Analytics to see which of my blog posts from last year had the highest page views," said Welch.
One of Strietelmeier's favorite gadgets of 2014 included a Verizon LG G3, which she purchased. She said she posts prolifically — nearly one new device or product review each day. Her total number of reviews for 2014 was 391.
Why do people read her reviews?
"(Readers) feel like they can trust us 'little guys' because we're not shills for big brands. Smaller review sites tend to post reviews that have more in depth and hands on info. Since we actually use the devices/products for a week or more before writing our opinion, we get to know the product and sometimes end up becoming a pseudo tech support site for products," she said.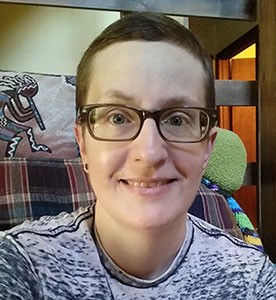 Julie Strietelmeier of The Gadgeteer.
She is also selective about what she reads before she reviews.
"I actually very rarely read other people's product reviews — especially not before I've written my own. I don't want someone else's review to influence my own. But when I'm looking for info on a product that I want to buy for myself, I just Google for the product review and go down the first page of search results. This usually means I end up on The Verge and Gizmodo semi-regularly."
Welch's readers tend to be, well, noobies. They're less familiar with technology and really don't want to know what he calls the "nitty gritty specs."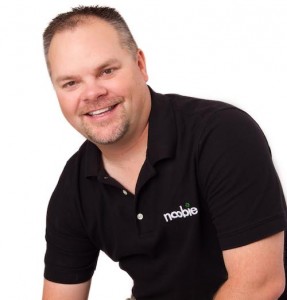 Patric Welch, also known as Mr. Noobie.
"In other words, my readers don't care that it has a 2.4 GHz quad-core Snapdragon processor. They just want to know it's one of the fastest phones on the market. Likewise, I rarely talk about how much memory a device has. Instead, I try to focus on the features I think set the device apart from others. Like the knock code on the LG G3 for instance."
Both reviewers often ask for Verizon devices, which are returned to be shared with other reviewers. They also post disclaimers about the products and verify their opinions are their own. Verizon's demo products remain in a pool just for reviewers, bloggers and other media so they can take test rides and compare network benefits such as the speed and reliability of our 4G LTE network.
For more information about Verizon product reviews, you can search this site for devices for bloggers and others who are guest contributors. We also provide links to many of those tech product review sites on a weekly basis.
You'd be surprised where people go with our products and what they do!
For more Verizon Wireless news, subscribe via RSS feeds in the right rail.